Article
How COVID-19 has changed Aussie spending habits and insurance needs
Renovations in Australia peaked at the end of 2020
A lack of out-of-home entertainment has seen a surge in tech spending in recent months
If you haven't reviewed your home and contents insurance, now's a good time to take a look.
It's not just our hand sanitising habits that have been forced to change over the last 12 months – our spending habits have changed dramatically too.
Thanks to international travel plans being shelved, working from home becoming the norm and socialising severely restricted for much of the last 12 months, we've had to rethink what we exchange our hard-earned cash for.
This shift could have a major effect on your home and contents insurance needs. Here's why.
Changing spending habits
For obvious reasons, the numbers of Australians travelling overseas has plummeted1, and domestically, people are more inclined to stay at home than take an overseas holiday. In fact, fewer than one in two (46 per cent) Australians reported they intend to travel for holidays between November 2020 and February 2021, compared with over three in four (77 per cent) who would normally travel during that period2.
And those changes in spending habits aren't necessarily due to Australians having less disposable income. Research by consulting firm McKinsey & Company found that while COVID-19 has negatively impacted the income of 21 per cent of people in Australia, 35 per cent have seen their earnings improve, with 44 per cent seeing no change3.
So it's clear many Australians either saved their holiday budgets, or have been spending in other areas.
Getting kitted out for working from home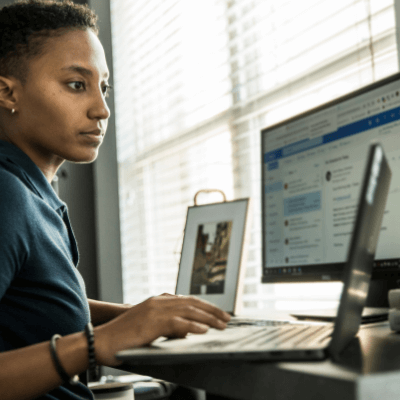 During October 2020 alone, more than 40 per cent of all Australians had to work from home1 – and that need has brought about a surge of office-related purchases, with Big W reporting that office supplies are selling out four – five times faster8.
While some of the tech may have been provided by employers, for others it could have been left up to the individual to kit out their home space with a desk, chair, printer and other equipment.
If that's you, it might be the right time to review your contents insurance and cover levels. This includes understanding what you are and aren't covered for. For example, your contents policy may provide cover for office furniture and equipment, but specific exclusions and value limits can apply to these types of contents, so checking your policy documents carefully and considering whether your policy meets your needs is key. Additionally, some home contents policies won't cover your business equipment at all, or your policy may not be designed for the type of business you conduct. In these cases a business insurance policy may be worth considering.
Home improvements
Whether you worked from home or not, many of us have been spending more time at home – and spotting that there's room for improvement.
In the three months from July-September last year, there were almost 30,000 approved applications for private residential alterations and additions4. This is an increase of around 20 per cent on the same period in 20194 and the highest in a three-month period since records began in 2016. Spending on renovations has increased by 25 per cent too5.
Renovation work or purchases will likely change the value of your property, so it's wise to review your home insurance level to factor in the work you've undertaken. If you've ever wondered: when is a good idea to review my home insurance? A good answer is: after a renovation.
Related article: Underinsurance explained
Entertainment factor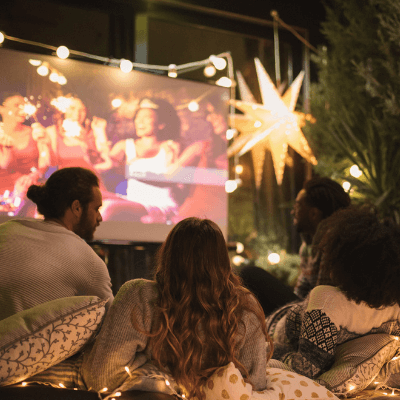 While our spending on out-of-home entertainment, such as going to the cinema, has decreased, our spending on in-house entertainment has crept up, with electronics sales reportedly up by more than 30 per cent6. We've also made sure that we're comfortable during the additional time at home, with investment into homewares up by more than 25 per cent6.
So, if you're one of many Australians who've invested in home entertainment or wellbeing goods or equipment, it's probably another good reason to review your insurance and ensure you've got the right amount of cover.
Giving the gift of…
Overall in Australia, consumer confidence is increasing – in fact, in November 2020, it was at its highest point for seven years7, indicating that spending over Christmas 2020 and beyond would increase as people gain renewed confidence and optimism.
COVID-19 may have also prompted engagements to be fast-tracked and, with a proposal usually comes a ring and gifts, too.
These types of gifts can increase the value of your home's contents, so if you've received a valuable item recently – it may also be another good reason to take a look at your cover and sum insureds.
Some of these possessions, including rings for example, may also have a standard policy limit which can be increased on request. So reviewing policy limits and making sure they're appropriate for your current needs is also key.
Related article: How to insure your engagement ring
Reviewing the insured value of your home and contents policy
Regardless of where you've decided to spend your hard-earned cash in recent months, if your building or contents have changed, or you've added value to your home, then now's the time to review your insurance.
This means making sure your sum insured is enough to cover any valuable and new items – as well as checking any standard policy limits and exclusions. You can calculate the estimated value of your building and contents using these home insurance calculators. And you can find information about your cover in your product disclosure statement (PDS) and policy documents.
Learn more about QBE's home and contents insurance
---
1 https://www.abs.gov.au/statistics/industry/tourism-and-transport/overseas-travel-statistics-provisional/latest-release

2 https://www.abs.gov.au/statistics/people/people-and-communities/household-impacts-covid-19-survey/latest-release#travel-intentions

3 https://www.mckinsey.com/business-functions/marketing-and-sales/our-insights/survey-australian-consumer-sentiment-during-the-coronavirus-crisis#

4 https://www.abs.gov.au/statistics/industry/building-and-construction/building-approvals-australia/sep-2020/87310DO035_202009.XLS.xls

5 https://hia.com.au/-/media/HIA-Website/Files/IndustryBusiness/Economic/publications/national-outlook-extract-spring2020.ashx?la=en&hash=A964905634932B9E0AB2E7FF3428C360D2EAF45C

6 https://www.theguardian.com/business/2020/sep/13/the-pandemic-purse-services-suffer-while-australians-spend-up-on-home-cooking-and-liquor

7 https://www.abc.net.au/news/2020-11-11/consumer-confidence-christmas-shopping-coronavirus/12866990

8 https://www.news.com.au/lifestyle/home/life-in-lockdown-what-people-are-buying-from-myer-big-w-during-covid19-isolation/news-story/e44597e4ea5609d966f50979222f982b