Article
Drone flying licence guide: Do I need a drone licence in Australia?
CASA updated their requirements around registering drones in January 2021. Read the latest information: What are the new rules for commercial drones in Australia.
A new drone business is set to revolutionise food home delivery in Canberra. But we all remember when drone sightings near a runway shut down a major UK airport for days last year.
Despite mixed feelings and experiences about this developing technology, it appears that drones, known officially as Remotely Piloted Aircraft Systems (RPAs) and what they can achieve, are seldom out of the limelight.
In Australia, more of us are using drones for commercial reasons than ever before. The Civil Aviation Safety Authority (CASA), the Australian government body that regulates Australian aviation safety, currently records 1,520 drone operator certificate holders on its website1. That's up from 1,106 back in 20172.
According to analysis of QBE's drone insurance portfolio, all of our policy holders' drone uses fall under the category of aerial survey and photography, says QBE Aviation expert Cecilia Tam.
"This encompasses everything from flying a drone taking photographs for a real estate business, to roof inspections or survey mapping," says Tam.
In addition, 75% of our portfolio are engaging in only this activity, while 14% are also involved in training others to become drone operators. Meanwhile, 4% are doing surveying in the agricultural industry, 4% are engaged in research, usually at university level, and 3% are undertaking powerline inspections to help utilities better understand what's going on with their infrastructure.
"There's some really interesting work happening in the drone space, especially in the agricultural industry where some operators are using drones to scan the health of their crops through technology."
Do I need a drone licence in Australia?
CASA is now on track to introduce a new drone licence and registration scheme from 1 July 2019.
While final details are still being confirmed, the scheme has been the subject of a public consultation process which attracted about 270 submissions from current drone operator certificate holders, recreational model flyers and other aviation industry participants.
CASA has said the new drone licence and registration regulations will enable it to maintain a database and allow them to track, for the first time, who owns a drone, how many drones are being flown in Australia and where drones are flying.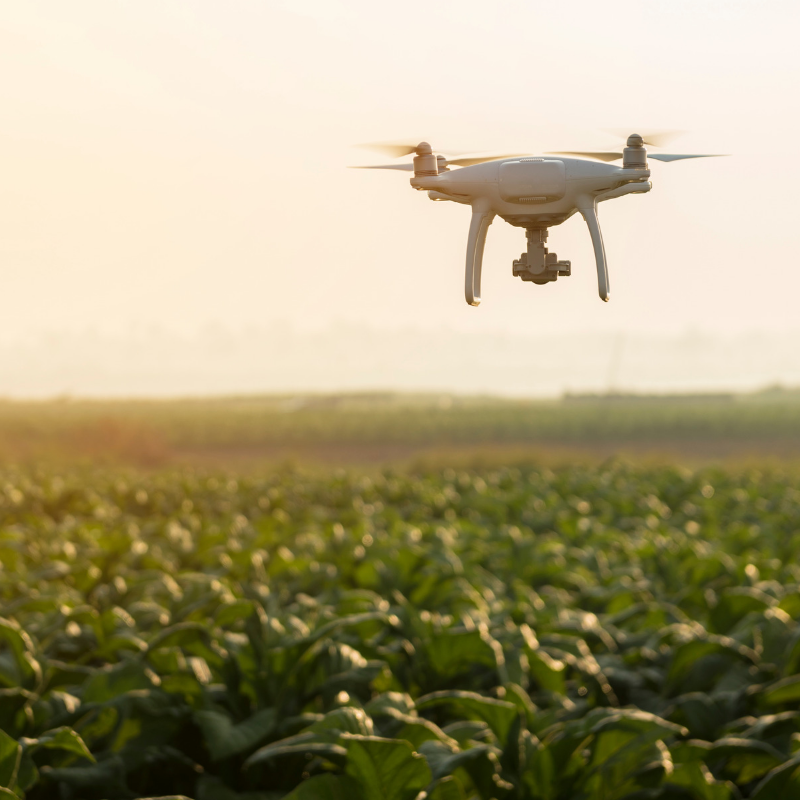 Who needs a drone licence?
It is understood the proposed drone licence will apply to all commercially operated drones, regardless of how much they weigh. It will also apply to drones operated recreationally that weigh more than 250 grams.
Accreditation is a central part of the proposed drone licencing system; one example of how this will impact drone operations is that those under 16-years-old will need to be supervised by someone who is at least 18 and who is themselves accredited.
How do you get a drone licence?
Accreditation will be through an online education course, which, according to CASA, will require applicants to "watch a video and answer a quiz"3.
Accreditation for recreational flyers is expected to cost less than $20, while for commercial flyers it's expected to be between $100 to $160 per drone, according to CASA.
QBE Aviation expert Cecilia Tam has welcomed the move towards a drone licence, increased accreditation and regulations.
"It's good to see CASA strengthening their oversight of the drone sector as this will ultimately increase safety," Tam says.
"This now means that everyone who uses a drone must be aware of their safety obligations and must have completed some training.
"We know the drone sector is rapidly growing and there are new operators coming into the market all the time.
"CASA's proposed registration and accreditation scheme means we'll have a baseline that all drone operators will have had to attain.
"This is incredibly good news for the drone operators, those in the aviation sector and the general public," she says.
The proposed changes to drone registration and accreditation will also help the authorities track issues with breaches of the regulations.
"There have been some issues with tracking drones, especially in situations where operators perhaps have not been doing the right thing.
"Strengthening the registration and accreditation approach will likely mean it will be easier to connect drones to individuals and businesses and this will improve accountability across the industry."
What are the rules about flying a drone?
Specific rules about drone flying will depend on the purpose, location and size of drone.
The best port of call is the CASA website which has detailed brochures and information about rules and regulations, and is updated regularly.
When it comes to recreational drone use, CASA4 reminds drone operators to:
Stay below 120 metres (400 ft)
Keep your drone 30 metres away from people
Do not fly a drone over or near an area affecting public safety or where emergency operations are underway
Only fly your drone during the day and keep your drone within visual line of sight
Don't fly above people, including at places like beaches, parks, events or sports ovals when there's a game in progress
If your drone weights more than 100 grams, stay at least 5.5 km away from controlled aerodromes and airports [see CASA website for further information]
Respect personal privacy and don't photograph or film people without their consent.
The rules for commercial drone operators currently depend on the weight of a drone and the certification and training completed by the operator of that drone.
A remote pilot licence (RePL), is the individual licence for the person who is flying the commercial drone. It's attained by completing a CASA accredited training course. It ensures the individual is competent to read aeronautical charts so they can understand whether manned aircraft may be operating nearby, as well as other important technical skills.
Do you need insurance for your drone?
Drone insurance can protect a drone operator's assets and also cover them for third-party liability issues. They'll also need to consider insurance cover for accidental damage while flying their drone as well as while the drone is being stored or transported.
Third Party Liability cover binds to each drone individually. It will cover bodily injury or property damage if a drone accident occurs. Always read the product disclosure statement and policy wording to understand the extent of cover and identify any questions you may have.
According to QBE claims data5, 95% of all drone claims relate to hull damage, while just 5% are liability issues.
And the most common claims (76%) have an operational reason behind them, for example, the operator lost control, hit a tree or was damaged due to strong winds.
Meanwhile, 13% of claims are due to bird attack or collision; 5% are down to theft, either from a motor vehicle or where they are being stored; 4% are due to mechanical reasons, for example electrical failure or a lost signal resulting in a crash; and 2% are miscellaneous, this can include, falling off the back of a ute, being run over by a car or falling of a bench.
Find out more about QBE's drone insurance.
---
1As of 2 April 2019 recorded on the CASA website:
https://www.casa.gov.au/aircraft/standard-page/remotely-piloted-aircraft-rpa-operators-certificate

2According to CASA Drone Safety Review, 2017
3
https://www.casa.gov.au/about-us/news-article/drone-registration-and-accreditation-scheme-update

4https://www.casa.gov.au/modelaircraft
5Analysis of QBE RPAS claims data from 1 January 2011– 31 December 2018