Article
Three considerations before buying a motorcycle
This article was originally published in October 2018 and has been updated in April 2022.
From zipping around town to adventuring across the country, there are many reasons people become motorbike enthusiasts. After learning to ride one, investing in a motorcycle is a big commitment, so consider your needs carefully before plunging into a bike purchase.
Here are three key considerations for new buyers according to QBE's National Motorcycle Product Specialist, Peter Margin.
1. Bike style
Bike style is often the most important consideration for buyers but with so many styles of motorcycles to choose from, it can be an overwhelming decision, says Margin.
So, how do you choose a motorcycle style? Personal preferences, such as affordability, personal experience level and practicality can help you narrow down your short list.
"Start by thinking about what kind of riding you will be doing. Find something that makes sense for you and your lifestyle.
"If you're interested in a motorbike that can ride long distances, a touring bike could be the most suitable option. If day trips, corners and making the most of the twisty roads and turns is a regular occurrence, a sport bike could be for you.
"If you're going to primarily be commuting, something light and zippy like a scooter style is worth considering. Or, if you are looking for a bit of an all-rounder, for general riding, a basic or naked standard could be best."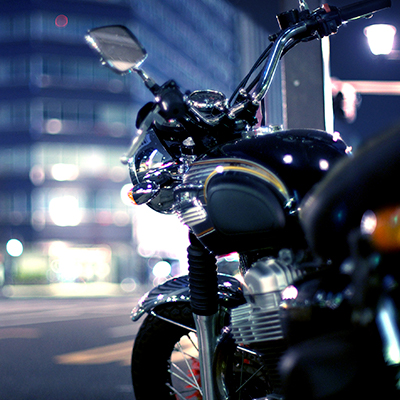 2. Motorcycle comfort
Comfort should be a high priority too. The more comfortable you are on your motorcycle, the safer and more enjoyable your riding experience will likely be, says Margin.
"If you're not comfortable concentration can be impacted as well as your overall riding experience."
But what's the most comfortable motorbike choice? It really depends on your position preference and how a bike fits with your body, explains Margin.
The ergonomics of the bike are as important and so is the position you'll be sitting in.
"Is a relaxed cruiser style position going to feel best for you? Or is an upright position more in line with your riding preferences? A head down aerodynamic sports position is also a preference for some."
Sitting on as many motorcycles as possible to see what type of riding position works for you can really help, adds Margin.
"Try a range of models, makes and designs. And of course have a sit on any potential purchases."

3. Motorcycle budget
A motorcycle is a passion purchase for most people, so budget constraints often stretch when the heart lands on a bike.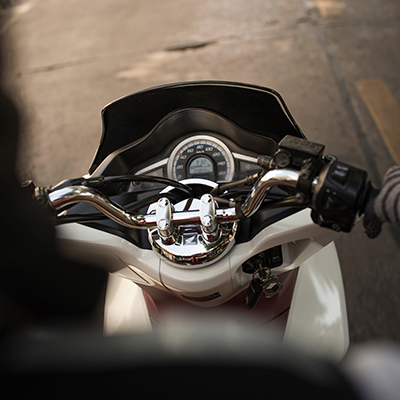 However, Margin says there are some costs people may not factor in when considering a motorcycle purchase.
"There are many costs that spring to mind when riders think about a motorcycle purchase, for example the right gear and required accessories. But insurance and on-going maintenance costs should also be factored in," he says.
"Motorcycle premiums can differ based on the type of motorcycle. For example, high-powered sports bikes that have lots of plastic bodywork will typically cost more to insure than a bike with no plastic body work and an exposed engine," he says.
In addition, the decision to buy a brand new or used motorcycle can have a long-term effect on overall costs, so weighing the pros and cons is key.
"New motorbikes generally cost more but typically come with a warranty. Used motorcycles are cheaper but there is a chance of hidden costs in maintenance and repairs."
These factors need to be weighed up and if you're buying second hand due diligence is essential, adds Margin.
Read more about QBE Motorcycle Insurance