Article
Everything you ever wanted to know about motorcycle insurance
If you've just bought a motorcycle and purchased all the gear, insurance should be the next major consideration on your mind.
We've compiled the answers to ten common questions about motorcycle insurance to help guide your purchase of the right coverage for your bike and your needs.
1. Which states require motorcycle insurance?
In Australia, motor insurance is compulsory by law, although each state operates slightly differently.
Compulsory Third Party (CTP) insurance, also known as Greenslip or Transport Accident Charge in Victoria, protects you in case you get in an accident and injure others on the road.
In most states, CTP is included as part of your motorcycle registration. But in some states, you need to purchase CTP separately to the insurance that covers your bike.
2. Can you get motorcycle insurance without a licence?
If you want to ride your motorcycle on the road, you cannot purchase insurance without a licence.
However, if you don't have a licence or if your bike is unregistered and you still want to cover it, then a Fire and Theft insurance policy covers your motorcycle if it's stolen or damaged by fire.
"It's important to note that theft of your bike is only covered when it follows forcible entry into a securely locked premises as nominated on your policy," says QBE Motorcycle Product Specialist, Peter Margin.
"Motorcycle owners may choose this cover for when they own a bike but aren't riding and have the motorcycle stored at their home."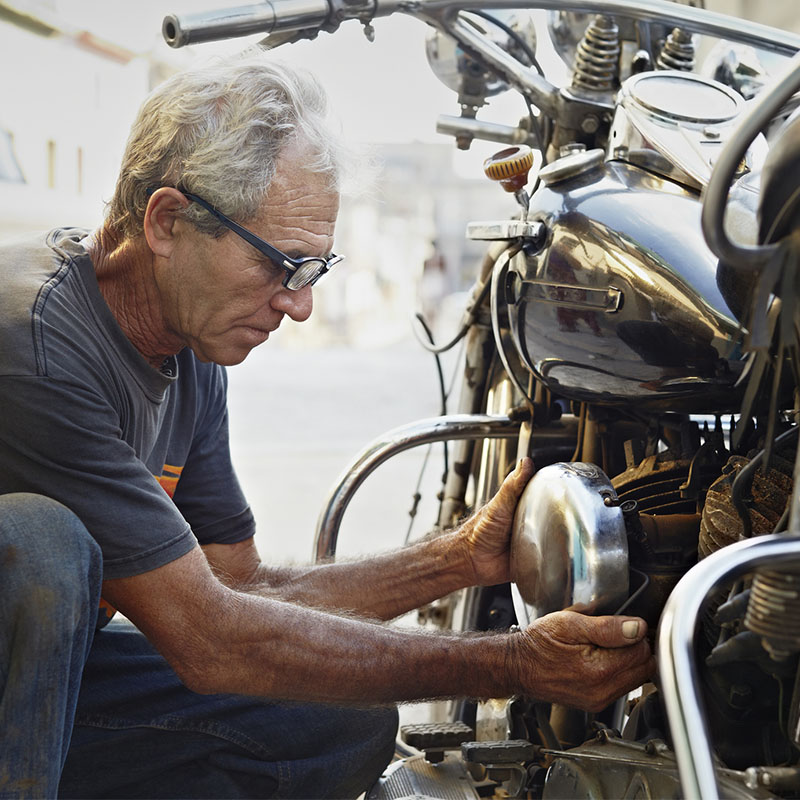 3. What does motorcycle insurance cover?
There's a range of options when it comes to choosing the best policy for your needs.
Comprehensive
Covers damage to your motorcycle, other people's vehicles and property and additional extras:
Accidental damage
Theft
Fire
Motorcycle apparel
Travelling expenses
Emergency accommodation
Legal liability
Lifetime repair guarantee
Legal Liability, Fire and Theft
Covers damage to other people's property (legal liability), plus fire and theft
Legal Liability
Only covers damage to other people's property
Fire and Theft
Only covers fire and theft "Remember that in NSW, QLD and ACT, you need to purchase CTP on top of any of these covers," Margin adds.
4. Do you offer lifetime guarantee on your repairs?
If we authorise repairs to your bike, QBE guarantee the quality of the repairs for any defect due to faulty workmanship or faulty material for the life of your bike.
5. Will speeding tickets affect motorcycle insurance?
Speeding tickets will not affect the cost of your motorcycle insurance premium - but it may affect the excess.
6. Can motorcycle insurance be paid monthly?
Motorcycle insurance can be paid monthly and at no extra cost.
"We also offer for premiums to be paid fortnightly at no extra cost" Margin says.
"Many of our policies for brand new bikes are purchased through our affiliated dealerships and the pay by the month option appears to be the more popular choice by our customers. We also give the customer the flexibility of nominating their deduction dates"
7. Can I cancel motorcycle insurance in winter?
"You can cancel your motorcycle insurance anytime. But we don't have a seasonal policy – it will always be a 12-month policy," Margin says.
"If you opt to cancel in winter, you will simply be paying for insurance for the period that the policy was active. You will be entitled to a pro-rata refund for the remaining period of insurance that you will no longer be insuring your bike. However, if you don't ride your motorcycle as much as winter and it will still be securely locked in your home, garage or in storage, then you may want to consider insuring it against theft or fire at the minimum."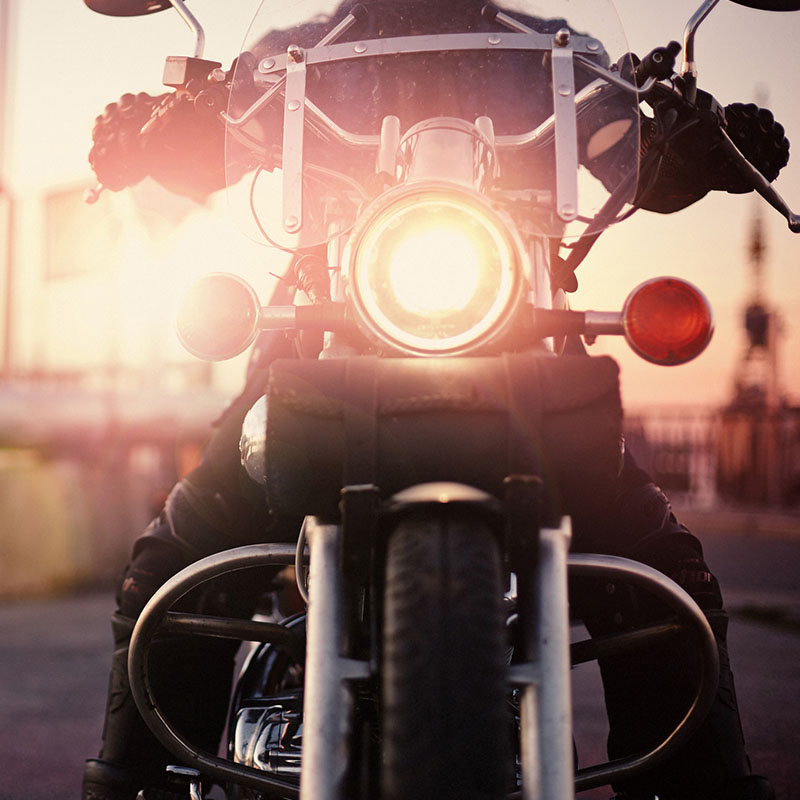 8. Does motorcycle insurance have roadside assistance?
Unfortunately, we don't have roadside assistance.
9. Is there motorcycle insurance for first time riders?
Motorcycle insurance cover doesn't differentiate between experience levels. However, first time inexperienced riders will be subject to additional excesses.
10. Are there tips that may help reduce my premium?
We have a range of usage discounts, according to Margin.
"If our customers ride less than 8000km per year then we have a couple options that ensures entitlement to a premium discount to their insurance."
Margin adds that we also offer discounts for a range of motorcycle clubs that we recognise.
"For example, we identify a number of motorcycle clubs anywhere from Ulysses Club, Harley-Owners Group, Motorcycling Australia and many more," he adds.
"Another tip that could help reducing your premium is to opt for a Preferred Rider policy. Coverage is identical to our standard Comprehensive insurance policy, however a Preferred Rider policy only covers the main rider and up to an additional three nominated riders. Some conditions apply, but it's another handy tip."