Article
Insurance for professionals – everything you need for your small business
Have a solid backup plan for your professional business with this simple checklist
Get the most appropriate public liability insurance for your workplace
Make sure you're covered for the full worth of your electronics and specialised equipment.
Whether you're a real estate agent, an architect, an accountant or any other professional service, the margin for error is minimal. That's why you need to make sure you have all the necessary insurances in place.
Here are some tips so you can continue being an expert in your field, safe in the knowledge your business insurance is in place.
Buy your public liability insurance
Public liability insurance (also known as business liability insurance) covers you for injury or property damage arising out of the course of your business.
It might be as simple as a customer tripping over in your office, which could be costly in terms of compensation. That's why it's important to have public liability insurance in your briefcase.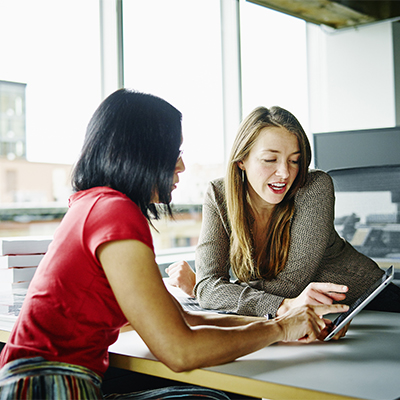 Consider how much your portable electronics are worth
Could you afford to replace your laptop if it went walkabout or was dropped? What about other gear that helps you run your business?
Help to ensure events like these don't bring your productivity to a standstill by taking out enough cover for your tech.
Add theft cover
Whether you work in an office, a shopfront or out in the field, there's always a risk of someone stealing from you.
Theft cover can keep your business ticking over even if you're the victim of a dishonest employee or an opportunistic passer-by.
Look at building and contents cover
If you work from a shopfront or office, building and contents can cover you for any physical loss or damage to that building and your valuable equipment inside.
Consider business interruption
There are many reasons why you might be forced to close your business for a period of time. Storms, fire or sickness, for example. Business interruption insurance can cover you for loss of revenue and other expenses when you need it most.
Don't forget workers comp
Workers compensation is a requirement for any business that hires employees. It covers your staff for medical issues, loss of income and permanent impairment if they're injured in the workplace.
Insure your business vehicle
How much do you use your car to get around when you're working? The right car insurance is a no-brainer to keep you on the road and up to speed with your clients.
Take out professional indemnity insurance
Clients count on you to deliver quality services. And despite your best efforts, there's always a chance something can go wrong – potentially leaving you with a costly claim for compensation, whether you're liable or not.
Professional Indemnity insurance covers claims made against you for alleged negligence or breach of duty arising from an act, error or omission in the performance of your professional advice or service.
Don't lie awake worrying about the 'what-ifs'. Speak to a QBE insurance adviser to make sure you've got the right policies in place for your business.
---
This Small Business Insurance Pack is issued and underwritten by QBE Insurance (Australia) Limited (ABN 78 003 191 035, AFSL 239545). Any advice provided is general only and has been prepared without taking into account your objectives, financial situation or needs and may not be right for you. To decide if this product is right for you, please read the QBE Small