Article
The La Niña effect: How to prepare for the storm
This article was originally published in July 2020 and was updated in October 2022.
In September 2022, the BOM declared a La Niña event – meaning we can expect above-average rainfall in parts of Australia.
By being aware of what the weather has in store, we can all take steps to reduce the potential impact of inclement weather.
The BOM predicts La Niña will peak in spring, and return to normal conditions in early 2023.
From bushfires to floods, cyclones to storms, extreme weather conditions are part of life in Australia. In some cases, these weather events can stem from a La Niña or El Niño event, both of which are part of the global climate system.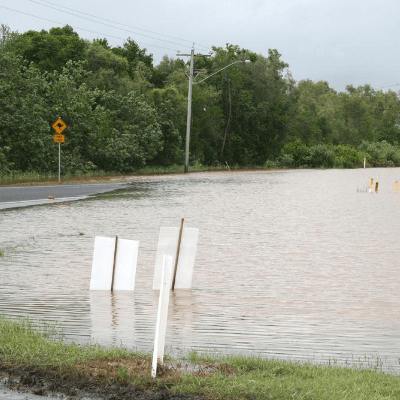 A La Niña event dramatically affects our climate – it may bring more spring rain, cooler days, and tropical cyclones.
Our past two springs and summers have been dominated by La Niña, and in September 2022, the Bureau of Meteorology (BOM) declared Australia's El Niño–Southern Oscillation (ENSO) Outlook has been raised to La Niña.1
This means a La Niña event is underway, increasing the chance of above-average rainfall for northern and eastern Australia during spring and summer.2
However, BOM models indicate that La Niña may peak during spring and return to neutral conditions early in 2023.
Arron Mann, General Manager of Short Tail Claims at QBE, says the BOM report is extremely helpful for those engaged in the insurance, risk and mitigation industry.
"The BOM's La Niña announcement is vitally important information for brokers and customers – it enables us all to plan and make sure we're prepared for the higher than average rainfall that's likely to occur."
What is a La Niña weather event?
La Niña is an event that typically brings above-average rainfall to Australia, particularly across eastern, central and northern regions. It's caused by a number of factors, including changes in the surface temperature of the tropical Pacific Ocean.
As the BOM observes: 'Key atmospheric and oceanic indicators of the El Niño–Southern Oscillation (ENSO) show an established La Niña. Tropical Pacific sea surface temperatures have been cooling since June and are now at La Niña thresholds. Atmospheric indicators, including the Southern Oscillation Index (SOI), trade wind strength and equatorial cloudiness are also displaying patterns typical of a La Niña event.'
This may result in torrential rain, floods, cyclones and storms – all of which can greatly impact communities and businesses.
Reflections on historical La Niña impacts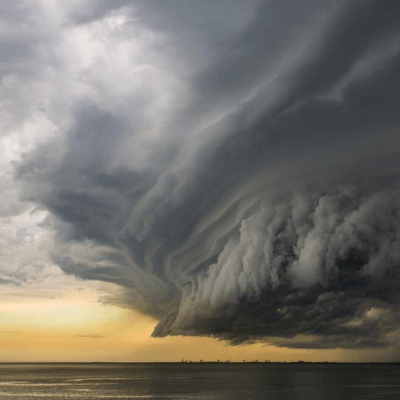 One of Australia's most recent high-impact La Niña events was from April 2010 to March 2012.
According to BOM analysis, 2010 and 2011 were the third wettest and second-wettest calendar years on record for Australia, with 703 mm and 708 mm recorded respectively, both well above the long-term average of 465 mm.
The heaviest rainfall during this period began in November 2010 and continued until January 2011, and included the Brisbane floods and other substantial floods in parts of New South Wales, Victoria, Western Australia and Tasmania.
Severe tropical cyclones also hit Queensland during the last event, including Cyclone Yasi in January 2011, which was deemed the most powerful cyclone since 1918, also a La Niña year.3
"Whilst the exact location and severity of these weather events aren't predictable," says Mann, "the science tells us what to expect, and it's up to each of us to prepare for the risks that can eventuate from these weather patterns. We need to stop thinking of these as one-off events."
Yetta Gurtner from the Centre of Disaster Studies at James Cook University agrees.
"A 1:100 year event is one in 100 chances in any given year, which means there's a 3.65 per cent chance of it happening each year.4
"The 1:100 statistic gives people a false sense of security – they think they won't see another event in their lifetime, which is not necessarily true."
Thanks to climate change, our weather is becoming more extreme and unpredictable – the floods on the north coast of New South Wales and southern coast of Queensland earlier this year are just one example of that."
Why we need to prepare for the worst
As unnerving as it is, it's no longer safe to make decisions based on the assumption that an extraordinary event is unlikely to happen. And, with a La Niña event on the horizon, Mann says it's important for insurers and brokers to work closely with customers to evaluate cover now.
"Check insurance policies with brokers and insurers to ensure there is adequate cover, especially for flood, which may be excluded under standard wordings," says Mann.
"It's also essential brokers remind their customers to assess and update their sum insured. Be sure to review not just the rebuild sum insured, but also the limits for the removal of debris, including any asbestos removal and temporary accommodation coverage, should the worst happen.
"With the surge in inflation and costs of materials we've experienced this year, combined with the difficulty in accessing tradespeople – and their increasing rates – it's important property is insured at today's rebuild costs."
Craig Rogers, QBE's Risk Engineering Manager, also recommends businesses review their storm and flood exposure, particularly concerning potential damage to property, contents and stock.
"It's about being prepared and understanding your exposure, whether that relates to a private residence, or a commercial or industrial occupancy," he says.
"Find out the exposure to tropical cyclones, storms and flooding, and review if mitigation is sufficient to reduce the likelihood of property damage and interruption to business operations.
"Business continuity planning should also include a review of exposure to weather perils – local councils now provide flood maps online for most built-up areas, and state governments provide guidance on weather event preparedness. This information, in addition to that available from insurers, should be leveraged to reduce the likelihood of property damage."
What customers can do
Review cover to make sure you have the right – and adequate – insurance in place.
Assess your flood exposure.
Take a close look at your policy exclusions, especially flood.
Consider business interruption – are you covered?
Will disruption to your suppliers affect your business?
Mitigation for threats posed by La Niña
Measures to prevent or minimise potential damage should also be front of mind for brokers and customers alike.
Personal and business property may be exposed to weather events at any time, therefore awareness and preparedness are necessary, says Rogers.
"Heavy rainfall may result in localised flooding, while windstorms may result in building damage. Inadequate planning and maintenance may increase the likelihood of property damage."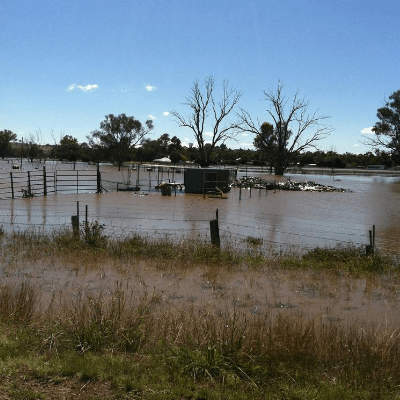 Property owners can take steps to protect themselves, he says.
"This may include ensuring that high-value goods are stored at a higher level or lifting critical equipment and services, such as electrical equipment, above known flood levels.
"Below grade areas such as basements require monitoring, and additional protection may include installing pumps or building flood barriers. Mitigation requirements will be dependent on the property exposure."
Many practices relating to bushfire exposure also relate to storm and flood exposure.
Things like ensuring trees are cut back away from buildings, and making sure roofing and gutters are clear of obstructions and debris should now also be considered as part of property inspections, says Rogers.
"It's important to ensure maintenance is undertaken no matter what the weather, as each season presents different issues that may result in drains clogging, for example."
Commercial property owners should get regular building surveys to help prepare for weather events, and these may help with understanding risk and making plans, so that effective mitigation measures can be put in place.
In addition, don't forget to develop an evacuation plan to ensure you, your family and your colleagues are safe.
"That's got to be your first priority," says Mann. "Of course, human nature is to want to do all you can to save your property and get your valuables above the water line, but don't put your own safety, or that of your family at risk in these situations."
How customers can prepare
Get a building inspection and follow the recommendations.
Maintain roofs and guttering, and ensure your buildings are watertight. Reducing the likelihood of damage prior to inspection is important.
Place stock and electrical equipment above the recommended level to avoid water damage. Install a sump pump in the basement.
Check your drainage. Your council and waterways should be keeping channels clear.
Consult with your local council.
Physically prepare your home and business for severe weather.
Develop an evacuation plan for you, your employees and your family.
La Niña and rural Australia
Many parts of Australia have experienced drought conditions over recent years, and while for farmers the right amount of rain is desirable, a weather event like La Niña could be disastrous.
Laura Nelson heads up QBE's Small and Medium Enterprise (SME) Digital Engagement and focuses on farm insurance.
"Rain to farmers is both a blessing and a curse," Nelson says. "If you get too much of it in one go, everything could get washed away. Heavy rain can destroy newly planted crops and wash away nutrient-rich topsoil. Mature crops can also be affected.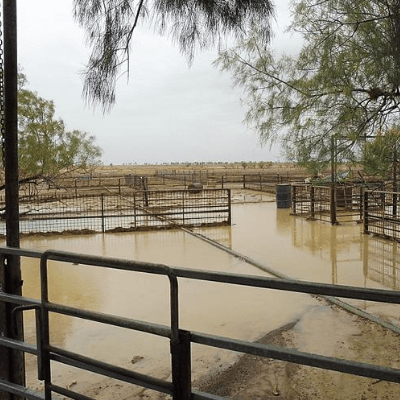 "If it arrives just as soft fruits like tomatoes and plums are ripening, it can bruise or split skins, all of which is disastrous for a farming business."
Large farms usually can't be insured for flood events because of the inability to properly flood map the site, pinpoint the location of assets and understand the risks that are present, says Nelson.
"While farmers are always very busy, it's crucial to take the time to prepare for extreme weather events," she says.
"It's important to check roofs for any defects, and clear out gutters so water can drain away quickly.
"It's also smart to cut overhanging trees away from structures, maintain fences, ensure good quality hail netting is in place, and machinery and livestock have protection if needed."
Supporting our customers after the event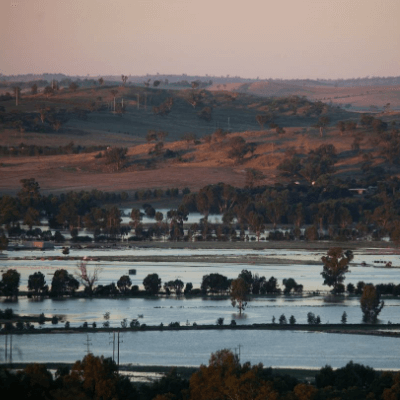 Regardless of mitigation efforts, major catastrophic events may still unfortunately happen.
However, technology is always improving, and can speed up the claims process. Photos and videos can be used to substantiate claims, while policy information is now available digitally, simplifying claiming.
All of this combines to help QBE swing into action and get customers the help they need when they need it, says Mann.
"Our customer mapping tool enables us to effectively map customer data, segment impacted areas, and guide our response strategy and efforts," he says.
"Once it's safe to get work underway, our team of assessors, restorers and builders can get on the ground, and we can start the process of rebuilding and helping our customers get their lives back to normal, which is what insurance is all about."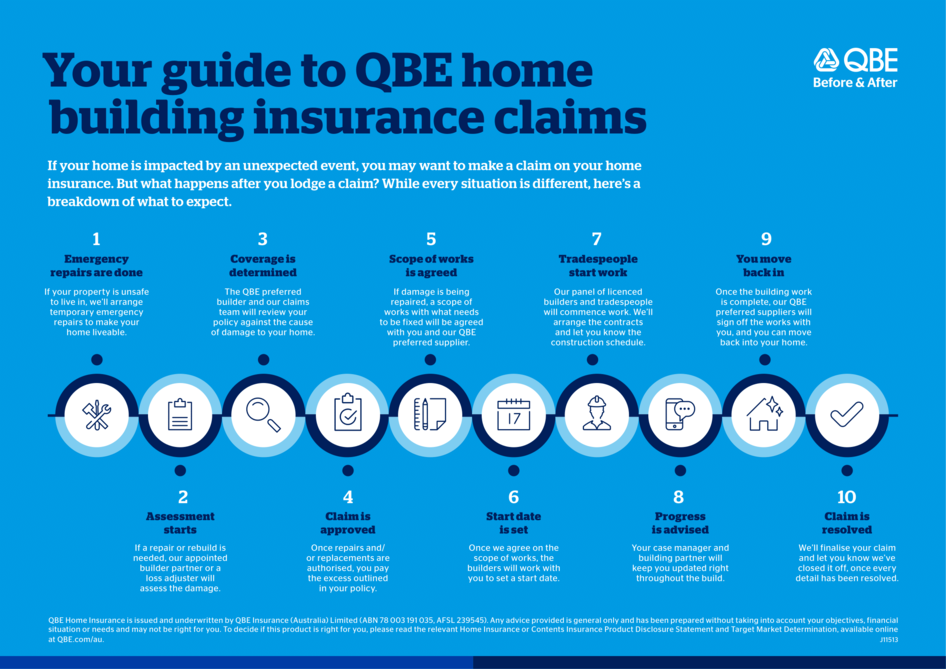 Information and resources
Get prepared for extreme weather by using our range of resources that have been created to help homeowners and businesses reduce the risks they face.
For homeowners, we've got practical steps you can take to get ready for cyclones and storms, and businesses can prepare with our storm season and cyclone checklists.
Emergency services and state and territory governments also have a range of useful resources to help people plan and take practical actions to protect their assets and understand risks.
---
1 http://www.bom.gov.au/cyclone/history/yasi.shtml
2 https://www.smh.com.au/national/nsw/amid-more-frequent-and-intense-disasters-hard-decisions-have-to-be-made-20220310-p5a3k7.html
3 http://www.bom.gov.au/climate/enso/outlook/#tabs=Outlook
4 http://www.bom.gov.au/climate/enso/