Article
Locking down insurance as a tradie
Anton Brown always knew he wanted to start his own business, even from an early age. Five years ago after gaining experience with other people, he started Brown and Son Plumbing in Adelaide.
The business now includes Anton, three experienced plumbers, an apprentice plumber, two admin staff and his wife, who helps with management and bookkeeping.
Find out what insurance you need to start a small business.
A few years after starting the business Brown met Ross Christian, an agent with Elders Insurance, through an organisation called Business Networking International. The two became firm friends.
Their relationship also revealed to Brown the importance of turning to an insurance specialist for the right advice about liabilities.
Almost 9 out of 10 (87 per cent) small business owners agree that a business liability claim has the potential to put them out of business, cause them to lose revenue, or dry up cash flow, according to research from the QBE SMEs and Insurance Report.
And an analysis of QBE claims data revealed that plumbing services was the second highest claiming sector for liability claims in the past three years2.


Source: QBE liability claims data 2015 to April 2019
Yet despite these risky stats, 62 per cent of SMEs said they are unlikely to have the right insurance in place to protect their business.
"Before I met Ross, I thought insurance was just something you had to have, just to get jobs. It wasn't anything I'd taken that seriously. But when you're thinking about the nitty gritties included in business insurance, there's quite a lot to it. Ross explained all those in great detail and continues to," Brown says.
Find out which business insurance is right for you.
One of the key benefits of working with Christian is that he makes sure Brown and Son Plumbing has the right insurance.
"Public liability insurance is a necessity in my line of work. If I or one of my team members are on a job, and something was to happen to a member of the public or some property is damaged while we're working on someone's house, that would come under our public liability insurance," Brown explains.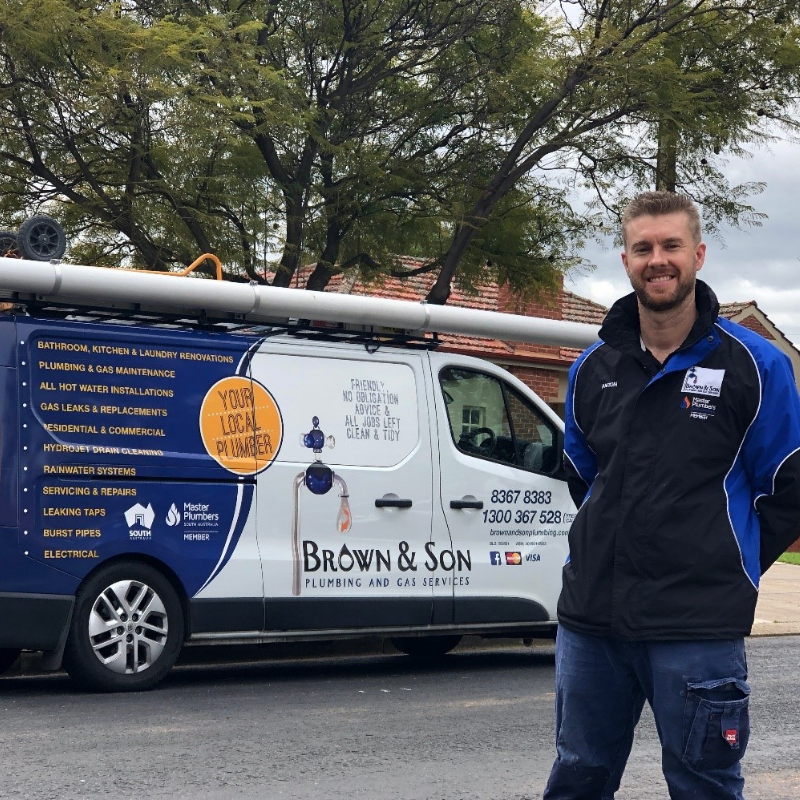 "We also need to have a minimum of $20 million in public liability insurance just to be able to work in quite a lot of facilities where our customers are, like large shopping malls."
Brown was aware of the usual types of incidents that can happen in a business, like fire, property damage and injury. But Christian helped him structure Brown and Son's business insurance to cover crucial things Brown hadn't thought of, including tax auditing and business interruption insurance.
I didn't know much about those until I spoke with Ross, but they happen to a lot of people," Brown admits.
Brown and Christian also conducted rigid insurance reviews together annually, which helps Brown to make sure he has the right liability insurance cover.
"We look at our assets and make sure everything's covered and anything that might have changed as far as our work risk, basically anything that could affect us if something happened.
"Having liability insurance in place means I don't have to think about those risks too much. Because while assessing and minimising risk on a job is front of mind for me and my team, we also need to make sure we're protecting members of the public and even other tradespeople who might not have the same approach as us.
"Our aim is to never ever make a claim on our liability insurance, but if we ever have to, then I know that we are safe from anything that happens to us, either as a business or personally," Brown concludes.
Find out more about liability insurance.
____________________________________________________________________________
1Pureprofile research study of 609 Australian SMEs completed for QBE Insurance during April 2019
2QBE liability claims data 2015 to April 2019, based on frequency of claims