Article
Accounting tools for small businesses: Which program is right for you?
Paperwork. It's a necessity for every business, big and small. And while you're undoubtedly an expert in your field, unless your line of work is finance, you probably don't count accounting as a core skill. The good news is, there's a great range of small business accounting services and programs that make doing the books a breeze. Here, we look into five of the best.
1. Onlineinvoices – a free tool to get you started
As the name suggests, Onlineinvoices is a simple online tool that lets you create invoices quickly and easily. Available as a free service for up to five invoices a month, this is a great option for start-ups and sole traders. It's also ideal for tradies, as you can create quotes and convert them into invoices later.
A simple interface gives you a range of templates to choose from, which can be customised to your needs. Add your logo in just a few clicks and you've got a professional-looking invoice in no time. You can even email your invoice directly from the program or convert it to a PDF that you can email or print.
One of the best things about this tool is that it's scalable. Start simple with the free version, then upgrade to the paid full-featured version as your business grows.
2. MYOB – a well-known product that customers love
Founded in Australia, MYOB has accounting solutions for businesses of every size, from home start-ups to big corporates.
It offers four products for small businesses under MYOB Essentials, which are available as a monthly subscription. Features include invoicing, payments, expenses BAS statements and payroll. Not sure what you need? Use their super-fast 'help me choose' tool to bring up the recommended solution for your business. Note, if you have a Mac, be sure to check that the product you choose is compatible.
All products are available as a 30-day trial. And with no lock-in contracts, you can cancel at any time. But that's probably unlikely, given MYOB was recognised with Canstar's 2019 Most Satisfied Customers, Small Business Accounting Software.
3. Intuit QuickBooks – with a handy app for people on the go
Another staple in the Australian market, QuickBooks offers a range of solutions at competitive monthly prices.
Ideal for workers on the go, the entry-level QuickBooks Self Employed app gives you handy access through your smartphone. Say goodbye to shoeboxes of receipts with the snap and store function for your expenses. Ditch your logbook too, with the inbuilt mileage tracker, which tracks your kilometres on the road. And create and send professional invoices, all from the palm of your hand.
QuickBooks also offers a free trial, and you can upgrade to a more comprehensive plan down the track.
4. Xero – a cloud-based program that's easy to use
One of the most intuitive tools available, the Xero interface gives you a real-time view of your cash flow, an invaluable feature for any small business. And because it lives in the cloud, you can access it anywhere with an internet connection.
Unlike most competitors, Xero comes with a payroll function included at no extra cost. It also allows for unlimited users. And while many accounting products are built on the Windows platform, Xero works well on both Windows and Mac platforms.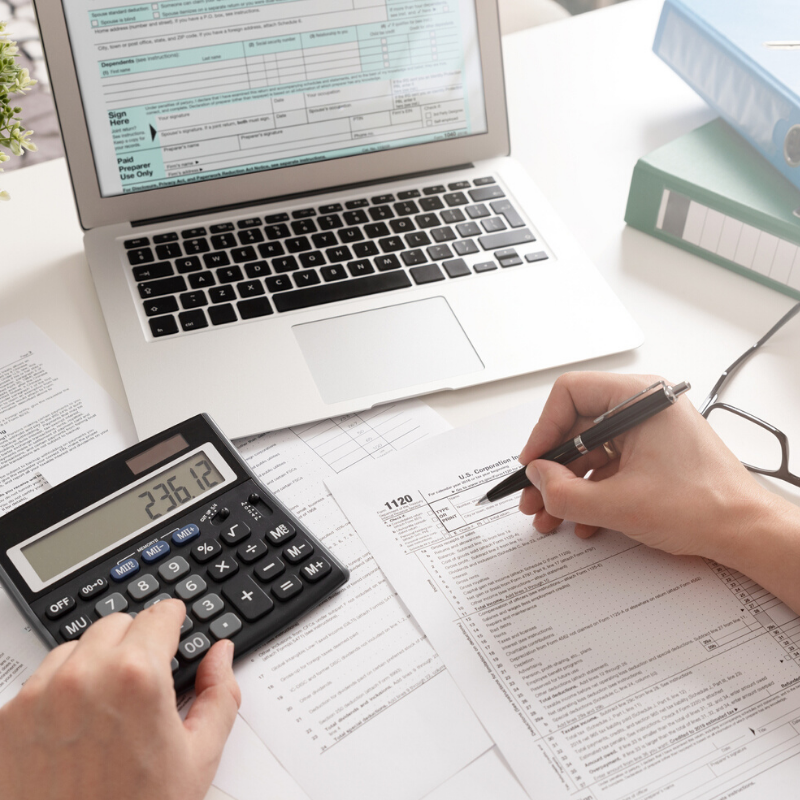 5. Sage – the big kahuna for growing businesses
Sage Business Cloud Accounting is designed for small to medium businesses that need a full-featured product. The basic version includes unlimited transactions and an automatic feed to your bank accounts to help you manage your cash flow. It also offers invoicing and a host of reports. Plus, Sage support specialists are just a call away during working hours – which is reassuring when you're getting started.
Because Sage is in the cloud you can access it from anywhere through the app on your Apple or Android tablet and smartphone.
Another great benefit is that as your business grows you can add features for an extra cost. Just choose the add-ons as you need them. For example, additional users are just a few dollars a month,and you can even add extra companies.
Before you sign up for an accounting program, list the features you need. Invoicing? Payroll? Inventory management? For ease of use, less is more. Of course, the more features you choose, the more you'll pay. So it's best to start out simple and you can upgrade later. And remember, most companies offer a free trial, so you can try before you buy.
For more handy tips on small business, read our tips for better online meetings or how to use social media for business.