Article
How a sustainability focus is creating demand for electricians
Advances in technology coupled with a shift towards sustainability trends, such as energy conservation, is presenting new business opportunities in the electrical services industry.
Electricians with specialised skills in niche markets such as IT cabling, home automation and in particular renewable energy, experienced a strong business benefit in residential and commercial markets in 2017, according to consulting group IbisWorld.
The tightening of energy efficiency regulations for commercial buildings has boosted demand for electrical contractors. Expertise working with the plant and equipment used in industrial workspaces and compliance with NABERS, the national rating system that measures a building's impact on the environment, has also created more work for electricians.
According to IbisWorld, electrical circuitry upgrade and renovation accounts for the second-largest segment of the industry and was worth an estimated 34.5 per cent of revenue in 2017.[1]
The residential market appears to be showing an appetite for sustainable appliances, according to QBE Insurance National Product Manager for Construction, Dale Gleeson.
New technologies like LED energy-efficient lighting, pay TV services, the National Broadband Network (NBN) rollout and solar panels are in strong demand for Australian homes, in turn generating business for contractors.
"Electricians have strong and steady demand from the residential market because repairs and installations of electrical appliances and fittings call for specialised skill sets with licence requirements, so homeowners aren't able to do the work themselves, unlike some of the other trades in the building industry," Gleeson explains.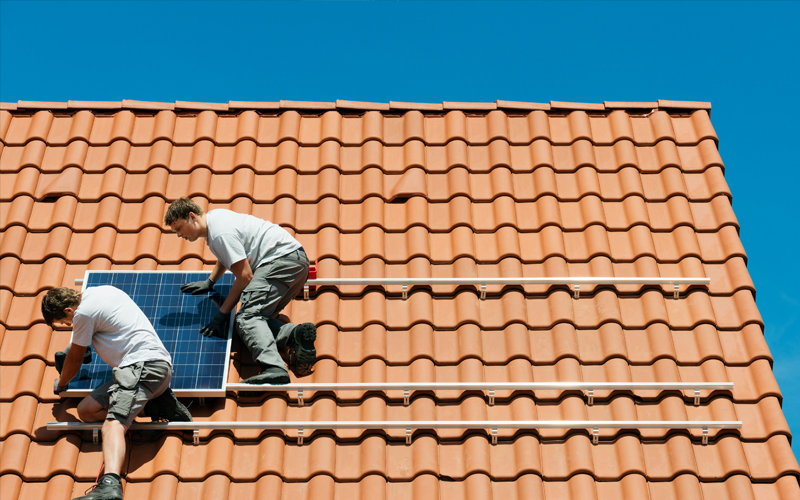 In February, The Guardian reported that January 2018 saw the biggest record for solar panel rooftop installations in Australia, according to the renewables website RenewEconomy and industry analysts SunWiz.[2]
In Queensland, residential solar panels are already the state's largest source of energy, according to news reports.[3] Just under a third (30 per cent) of residential homes in the state have solar installed, which is the highest proportion in the country.
In the commercial space, Australia's solar industry is also generating significant business opportunities for electricians. New South Wales approved 10 solar farm projects in 2017 and Queensland currently has 18 large-scale projects undergoing construction.
---
[1] IbisWorld Industry Report, Construction in Australia; On shaky ground: Divergent industry demand trends have led to division revenue fluctuations by Anthony Kelly (October 2017)
[2] https://www.theguardian.com/australia-news/2018/feb/11/australias-solar-power-boom-could-almost-double-capacity-in-a-year-analysts-say
[3] https://www.theguardian.com/australia-news/2018/feb/11/australias-solar-power-boom-could-almost-double-capacity-in-a-year-analysts-say