Article
How to use thermal imaging to prevent electrical faults and protect your business
Prevention is better than the cure; the adage goes. And when it comes to ensuring your electrical equipment is functioning as it should, it's an adage worth paying attention to.
Faulty electrical equipment is a major source of workplace fires – in fact, a report in the US discovered that 21% of industrial fires came from faulty equipment – and fires in the workplace can have a devastating effect on both a business and its employees.
From not being able to operate for some time to the potential loss of specialised equipment, the impact can be far-reaching. And that's before you consider injury or loss of life.
Feeling the heat
Thermographic scanning is a cost-effective way of ensuring there are no nasty surprises hidden beneath a business's switchboard, distribution board, or, indeed, any heat-emitting device, and could save a company a whole lot of trouble – not to mention a whole lot of money.
Manchu Mahalingam, Senior Risk Engineer at QBE, says the cost of thermal imaging has decreased significantly over recent years, making it increasingly accessible for businesses of all sizes. And that can be the difference between spotting an issue in advance, or dealing with the – potentially very serious – consequences later.
"By scanning your switchboards and distribution boards – as well as pieces of electrical equipment – you can detect anomalies in the hot spots and address them during maintenance before they become a major problem," says Mahalingam.
"If a piece of equipment fails, you're facing some downtime and the additional costs of, for example, a generator and the replacement equipment.
"If there are dangerous conditions within the switchboard, it could result in a fire, or an electric shock to someone in the vicinity, and that of course can be fatal."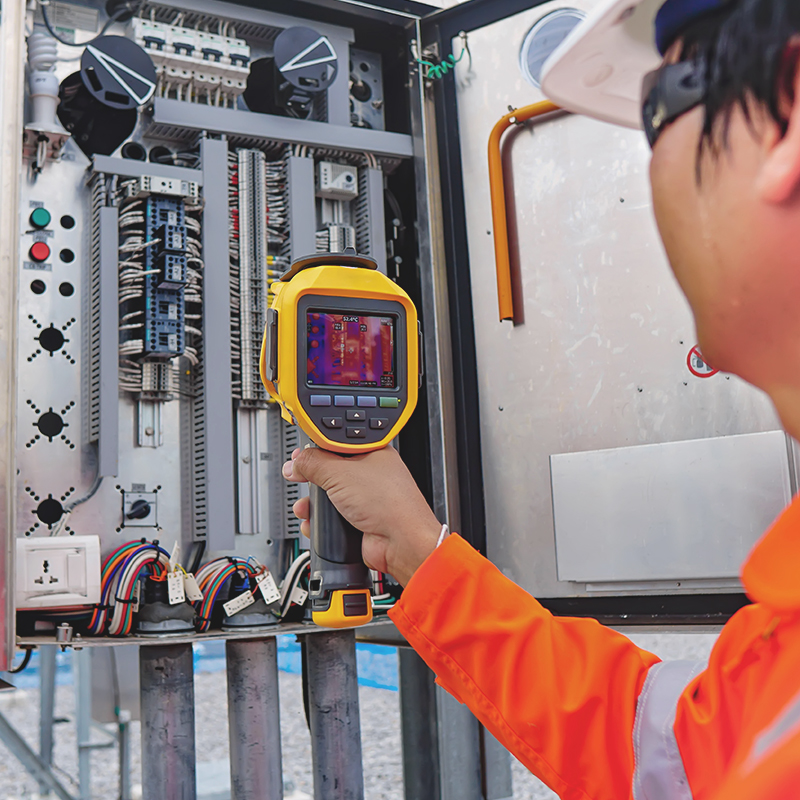 Thermal imaging – how does it work?
Thermal imaging is conducted by an infra-red camera that scans electrical equipment, tracking heat along the way.
A thermal imaging scan of the equipment is then produced, which can identify the areas – through heat fluctuations - that are working as they should, those that require a watchful eye, and those that need some immediate attention.
You can then use those scans as part of an agreed maintenance schedule. By identifying at-risk elements of the infrastructure and equipment, an improvement plan can be put in place to upgrade different pieces of equipment at the right time, rather than waiting for something to fail.
As well as mitigating business interruption, you're circumnavigating a whole host of significant problems, too.
Find out more about QBE's small business insurance
How often is thermal imaging needed?
The frequency at which a business will need thermal imaging will depend on the type of equipment it's using, and the load the system is under.
"There are no set standards," says Mahalingam, "because it depends on the type of business.
"For a regular office building, we'd recommend thermal imaging scans to be taken every one to three years, depending on the size of the building and the nature of the business. A manufacturing site, which has a high power drain on the electrical systems, and then it's at least every year. If it's a mining site, potentially every week.
"You need to balance the load you're putting onto the system, the equipment you're using and the potential impact of something going wrong."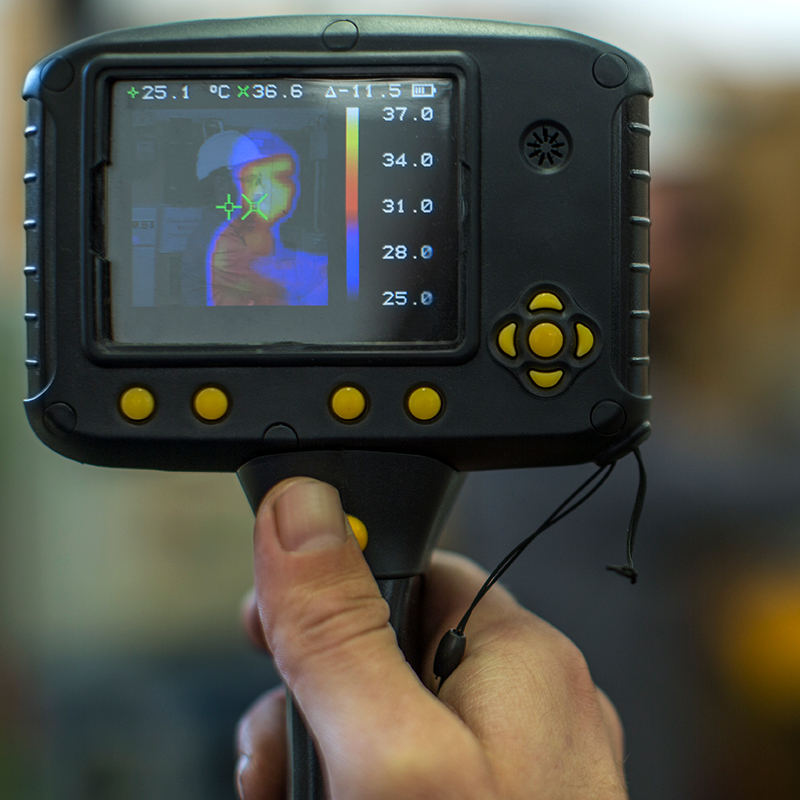 Renting your business premises? Don't assume
For businesses that rent their premises, it's wise to check where the responsibility for maintenance of the systems, and thermographic imaging, lie. While the building's electricity system is usually the responsibility of the building owner, the load that's being placed on it, and the equipment used within it, is down to the tenant. If in doubt, check with the landlord first.
In such an instance, it's safe not to assume.
"If there's not an agreement in place, there needs to be a conversation. Sometimes the tenant pays, sometimes the building owner, sometimes it's split between the two."
Find out more about QBE's commercial property insurance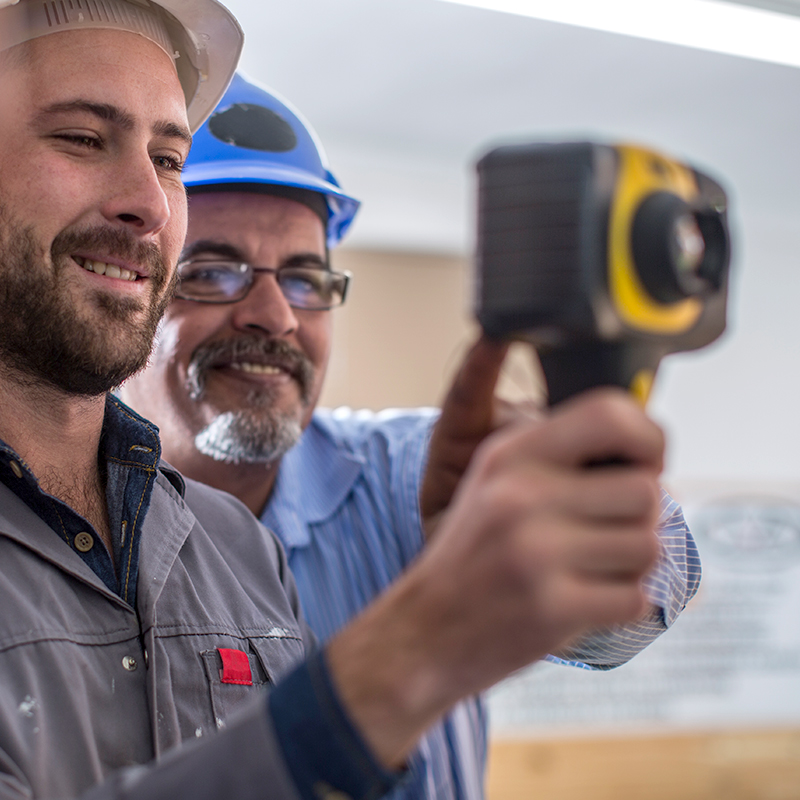 Getting started with thermal imaging
Of course, not just anyone can conduct a thermographic scan of your electrical equipment. Accredited Level I, II or III professionals trained in the use of a thermographic camera, scan analysis and reporting and recommendation of corrective action, should undertake thermal imaging projects for businesses.
Commercial electrical contractors may offer thermal imaging as an additional service – and if not, they should be able to recommend an accredited professional.
Once you've found your pro, the first thing to do is to get a baseline assessment.
This will identify any immediate issues and be a point of reference to compare future scans – and be a source of significant comfort that you've got full visibility on your business's electric risk.
Download QBE's thermographic scan factsheet