Article
Holiday parks in western and central Australia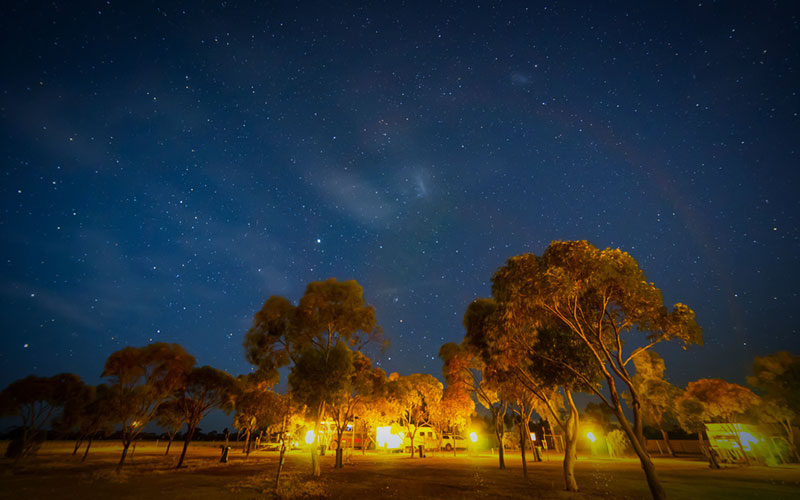 If you're considering venturing further afield for your family's next caravan or holiday park adventure, we've compiled a selection of some of the best parks located across Australia's west coast, the Top End and South Australia.
With a little help from Holiday With Kids magazine editor David Thorndike, here are our top five picks of the best caravan and family friendly holiday parks located across WA, Northern Territory and South Australia.
Mandalay Holiday Resort & Tourist Park, Busselton, WA
Just south of Perth, this beachside resort offers all your basic park amenities including a shop and undercover barbecues. For the kids there's two pools, a water slide, and three adventure playgrounds. For the grown-ups, the park is less than an hour's drive from Margaret River, famous for its gourmet food and wine, handmade chocolates, nature walks, fishing and boating.
Broome Vacation Village, Broome, WA
One of the more remote parks on our list, Broome Vacation Village offers ensuite sites for caravan owners, with the privacy of your own bathroom facilities adjacent to your powered slab. Other accommodation includes air-conditioned two and one-bedroom 'chalets', as well as open plan cabins and the on site facilities include an in ground pool, free gas BBQs and camp kitchens.
The park is a 5 km drive from the historic pearling port town of Broome, famous for producing the world's largest pearls. Local golfing, fishing and boating activities are all within the vicinity, while the camel ride at sunset on Broome's world famous Cable Beach is not to be missed.
Tumbling Waters Holiday Park, Berry Springs, NT
Less than hour's drive south of Darwin towing a caravan, and located on the banks of the Blackmore River, the park boasts lush tropical gardens and a large saltwater swimming pool. Accommodation includes 2-bedroom villas, open plan cabins, powered caravan sites and camping sites.
An on-site licensed restaurant and café is opened breakfast lunch and dinner, and the family entertainment includes an outdoor cinema, supervised local wildlife encounters and a viewing platform over a fresh water crocodile lagoon.
If there's a keen fisherman in the family, they will appreciate the easy access to some great Top End river fishing, or they can try their hand at hooking a large Barra at the local Berry Springs Barramundi farm.
MacDonnell Range Holiday Park, Alice Springs NT
Head to the Red Centre and stay just 2km from Alice Springs. The park's onsite pools and water slide help keep the kids cool and active. This remote location has a range of cabin and camping options, a small supermarket, Wi-Fi, and a famous pancake breakfast every Sunday. Best of all, it's a great location for day trips to Yeperenye Emily and Jessie Gaps Nature Park, the 17km Simpsons Gap Bicycle Pass, and Anzac Hill - the best place to enjoy a panoramic view of Alice Springs.
This is one destination where you want to make sure that your car and caravan are up to the drive and conditions. It's a good idea to not only get a mechanical check before you leave home but also check that your vehicle and caravan is covered by your policy.
Renmark Riverfront Holiday Park, Renmark, SA
Located on the banks of the spectacular Murray River, this park offers camping sites, cabins and villas and is the perfect base from which you can take the kids on an old fashioned paddle steamer river cruise.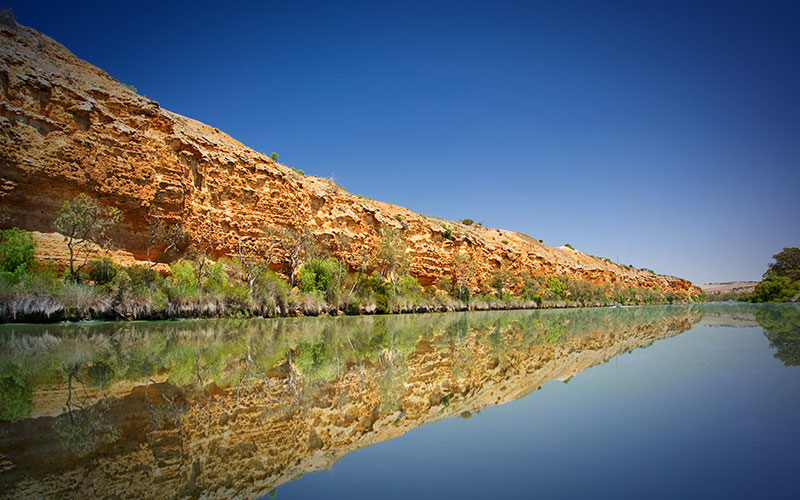 The nearby Banrock Station Wine and Wetland Centre features eco-friendly nature trails and tours of the wetlands. Back at the park, there are pools, pedal bikes, a water park and indoor play to keep the kids occupied – if they've got any energy left!
Pricing
Prices vary from park to park and from high to low season, but most parks have handy pricing and availability tools on their website. Booking ahead is highly recommended.
An unpowered campsite can be as low as $15-$20 per night, and as low as $30 per night for a powered site. Cabins average around $120 per night, depending on head count. But take note that prices spike during high season, even in remote areas of Australia.
Hooking up the caravan and piling the kids in the back is all the more exciting when your destinations offer something for the whole family. Make sure you check that your car, caravan and travel insurance is up to date before you set out on your next caravan or holiday park break.
Check out our companion article Six of the best caravan and family friendly holiday parks in Eastern Australia.