Article
Top secret Aussie camping road trips
Looking for a camping road trip with a difference? We sent professional road trip planner Henry Brydon from We Are Explorers on a mission to find Australia's most top secret camping road trips.
Victoria
The Snowy River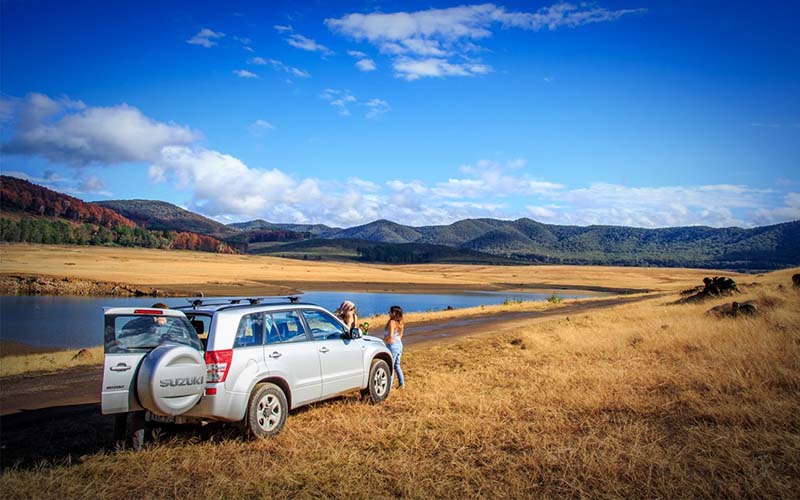 Head off on your road trip and set up camp at McKillop's Bridge, which can easily be accessed without a 4WD. Here you have the best access point for launching rafts to explore the region's magnificent gorges. Fires are allowed but you must supply your own wood. This spot is suitable for families as there are (no-flush) toilets and picnic tables. For the more adventurous, camp on one of the secluded sandy beaches downstream, crank up a fire and cook a freshly caught fish (you'll need a permit to fish so organise it beforehand).
Why it's so good: The forests are stunning and offer one of Australia's few, true mountain escapes. It's also a canoeing, white water and pack rafting paradise in the wild.
Queensland
The Simpson Desert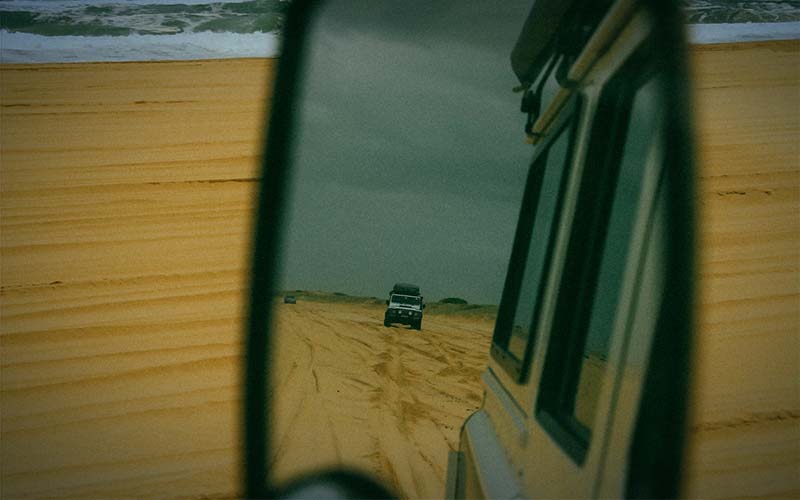 Pitch your tent at Poeppel Corner, the exact junction of South Australia and the Northern Territory. Be sure to make a pit stop at Birdsville on the way. It's a famous Outback town and also your last chance for supplies!
This spot is suitable only for experienced, fully self-sufficient campers, as you're a long way from civilisation and a 4WD is essential. There are no facilities such as power or showers so come prepared and bring enough food, water and supplies to survive the apocalypse.
Why it's so good: The area's extreme remoteness is the charm; the solitude, the red earth, and the vastness of the sand dunes and stars. You'll see some of the most impressive starry nights anywhere in the world here. There's also a lot of wildlife if you keep your eyes open, for reptiles in particular, including giant goannas.
Western Australia
Cape Range National Park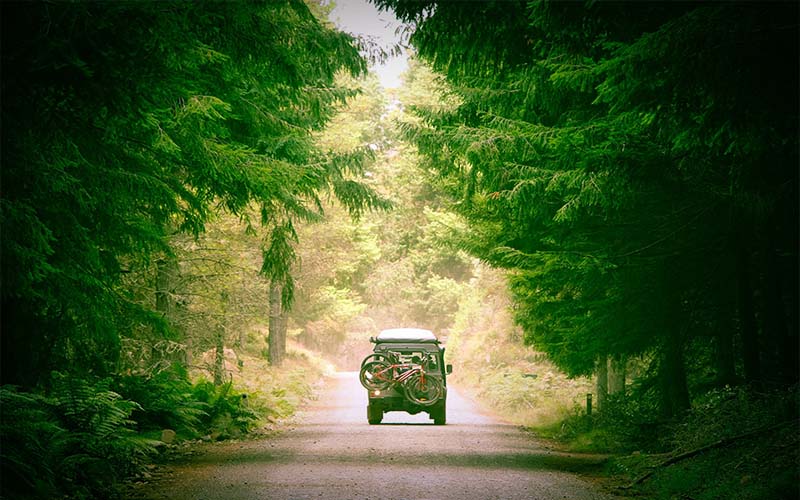 There are 11 camp sites available at Tulki Beach, which you can access without a 4WD.
This out of the way spot is easy to get to and is ideal for families. You need to bring your own water though. There are no-flush toilets but no showers or other creature comforts so prepare to rough it.
Why it's so good: Just 200 metres from the beach, this is coastal camping at its finest. Situated right on Ningaloo Reef, it's perfect for swimming, whale watching, snorkelling and scuba-diving. There are also plenty of nature walks.
New South Wales
Dunns Swamp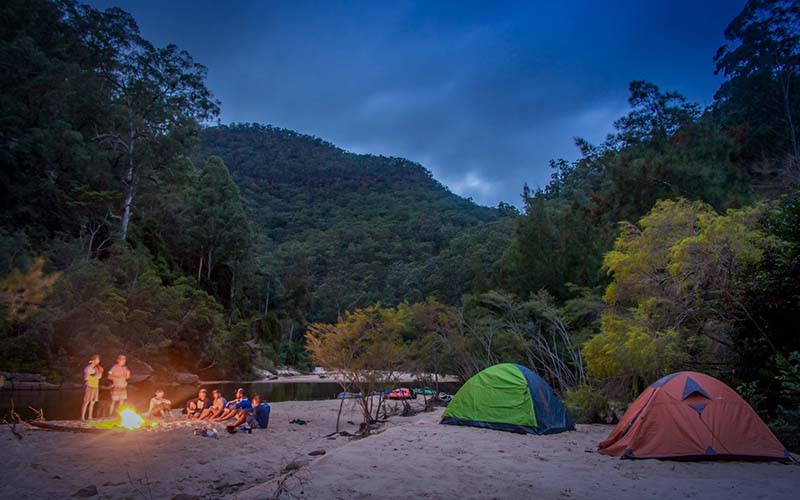 Dunns Swamp is open to all vehicles but your road trip will include a rugged stint off-road to get there.
This spot is suitable for novice campers and is family-friendly as there are toilets and on-site facilities including fire wood (if you get in early enough).
Why it's so good: The setting is stunning, from the drive in to the beautiful swamp (you'll have to trust us on this). Fishing, bushwalking and canoeing are the most popular activities, and you'll see platypuses if you're lucky. It's three to four hours from Sydney with some lovely stops en route including the world's best sweet shop near Lithgow called The Lolly Bug.
Make sure you have the correct insurance cover for your next road trip. Contact us to find out more or call 133 723.