Article
Understanding reinsurance in Australia
Reinsurance is a crucial component of the insurance market and enables insurance companies to share and minimise risks
QBE is in a unique position as an Australian-based insurer with its own reinsurance division
It's important that brokers and business owners understand and have confidence in the reinsurance arrangements of their insurers.
Just as businesses and individuals take out insurance to cover themselves and their interests in the event of an incident, so too do insurance companies. Reinsurance – insurance for insurance companies – is commonplace in the insurance industry and enables insurers to share their risk with other parties.
QBE has a unique position in this market, as an Australian based insurer that provides and purchases reinsurance. Blue Ocean and Equator Re (BOE) – QBE's dedicated, in-house reinsurance business – provides reinsurance to internal QBE operations, while QBE Re – a separate division – offers reinsurance to other insurance companies externally.
As Senior Underwriting Manager at BOE, Sigi Dobry, explains "reinsurance is an important part of the global insurance market. It provides stability and enables the insurer to take on larger, more complex or non-standard risks."
While reinsurance comes at a cost for insurers – with Dobry sharing that it is not unusual for an insurer to spend more than a fifth of their premium income on reinsurance – this spend is essential.
"Sharing the risk with a reinsurer allows insurers to reduce the amount of capital that may be reserved to cover the claims, which means more capital is available to support broader business operations and growth objectives," says Dobry.
With reinsurance playing such a significant role in the insurance market, it's important as brokers and business owners to understand the reinsurance arrangements of your insurer. Armed with this knowledge, you can be more confident that you're offering and buying products from an insurer that is properly covered and has sufficient funds to pay large-scale claims.
Additionally, the insurers' reinsurance purchases are heavily supervised by the Australian Prudential Regulation Authority (APRA), providing another level of certainty and confidence for brokers and business owners.
How reinsurance works: treaty vs facultative
Treaty reinsurance – sometimes called obligatory reinsurance – is when the reinsurer and the reinsured agree to share their risk across a whole portfolio of insurance businesses.
"A framework is agreed, and every type of business that falls within that framework will be covered by the reinsurer," says Dobry.
"This works well, as you can have thousands upon thousands of policies that you don't have to assess individually, and won't be rejected, as long as they fit the criteria."
Facultative insurance is the opposite and is used when risks fall outside of the treaty reinsurance.
With facultative insurance, the reinsurer has the choice to either accept or reject individual policies, based on the risk they present.
"If it has unique risks that don't really fit into a box, you would go down the facultative path; if it fits into the box, you go down the treaty path," says Dobry.
How reinsurance works: proportional vs non-proportional
Once risks have been reinsured via treaty or facultative, they can be proportionally or non-proportionally reinsured.
This effectively determines how the risk is shared – whether it's split, for example, 50/50 (proportional), or whether there's a limit to the risk (non-proportional).
"Proportional means the insurer and reinsurer agree how the risk is shared," says Dobry.
"For example, the agreement might be that you share everything 50/50 – so that's 50 per cent of the revenue, 50 per cent of the premium, 50 per cent of the risk and you pay 50 per cent of the claim.
"Non-proportional means the insurer will keep and pay claims up to a certain value, but when a claim reaches a certain amount, the reinsurer will step in and take over.
"For example, say an insurer purchased $3 billion in non-proportional catastrophe reinsurance cover. For each catastrophe claim, the insurer retains the first $200 million – earthquake, bushfire, hailstorm, whatever it is. As long as that claim doesn't exceed $200 million, the insurer does not recover from those reinsurers. Once the total loss to the insurer exceeds $200 million, the next $2.8 billion – up to a total of $3 billion – can be recovered from reinsurers," says Dobry.
How reinsurance works: retrocession
Retrocession is when a reinsurance company also buys reinsurance, which enables it to further share its risk. The reinsurance company will also decide how to manage that risk – whether it's proportional or non-proportional – in exactly the same way as described above.
Reinsurance: clearing up some common misconceptions
It's easy to assume that if an insurer's insuring their own risks, it will improve the quality of their risk. The bottom line here is that a poor risk is a poor risk – however, purchasing reinsurance can change how that poor risk impacts the insurer.
Another common assumption is that reinsurance is only purchased to lessen the risk associated with catastrophic events. While reinsurance does offer protection for such events, it also offers protection from the frequency of individual losses and the occasional large losses, such as a fire at a large building or a significant liability claim.
The importance of reinsurance expertise
At QBE, experienced teams of actuaries, catastrophe modelers and other specialists, model scenarios to help understand the things that could go wrong – which in essence is what reinsurance aims to protect against.
"This can be difficult, as the world is changing and what's happened before doesn't necessarily provide all of the clues," says Dobry.
For example, Cyclone Tracey made landfall in Darwin in December 1974, the original estimated insured losses added up to approximately AUD$200 million. If the very same cyclone occurred today, the financial impact would be significantly different due to shifts in population, inflation, changes in building codes and of course the amount of insurance purchased by the public. Also, the impact of changes in the climate could alter the paths and intensity of similar storms in the future. The insured losses from Cyclone Tracey today are estimated to exceed AUD$5 billion1.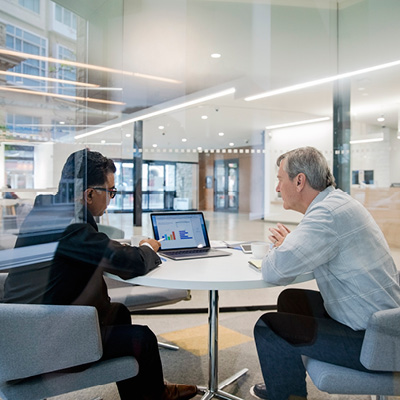 "While it's challenging to cover all the possibilities, here at QBE, we're constantly working on scenarios to ensure we're giving the very best service to our reinsurance customers, both internally and externally."
Find out more
---
1 Insurance Council of Australia Data Hub, Historical Catastrophe Data – April 2023