Article
Working from home: Set up for success
Working from home comes with its own unique set of challenges and limitations. The good news is, there are a few ways you can improve your home set-up and get the most out of working from home.
In partnership with QBE, workplace mental health expert Anna Feringa from the Jonah Group gives us some tips on setting yourself up for success.
1. Understand the risks, both physical and mental
Virtual operations at home affects people in different ways. It could mean competing for time and space with family. There's also an increased reliance on systems. Even if you have a great workspace, it can be hard to separate work from home.
All in all, it's business unusual.
Common issues include:
Sleep problems
An inability to switch off
Staying motivated
Prioritising workload
Mental effects of isolation
Uncertainty around job security
Whatever your concerns, it helps to make a list. If any are within your control, think about what you can do to fix them. For things that aren't in your control, ask for help.
"COVID or not, mental health is still stigmatised in Australia, so it's important to normalise it as much as possible. The more often you put mental health on the agenda, the more people will start to talk about it openly," says Anna.
2. Set up a workspace for health and connectivity
Not every home has the luxury of a dedicated office. Where's your workspace? If it's not working for you, what can you do to improve it? Is your technology meeting your needs?
We're all doing things differently, so adjust expectations of yourself and others accordingly. Create a routine with set start and end times and take a break for 10 minutes each hour. And when you connect with people, chat about topics outside coronavirus and work.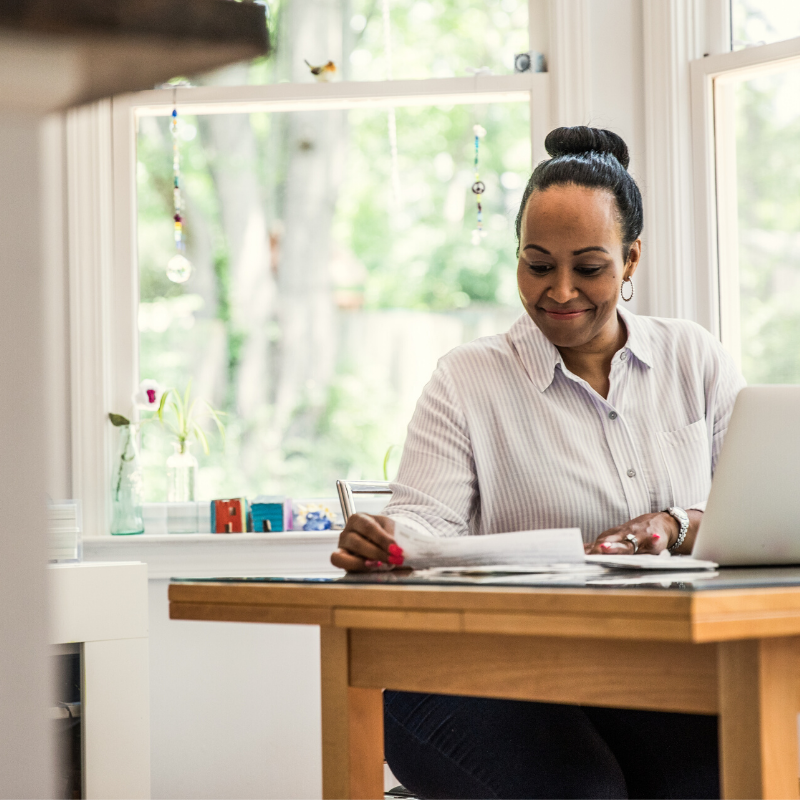 3. Identify systems for safety and productivity
The key to staying connected to your team is to set up regular meetings, ideally via video. And to avoid interruptions, set up a system for managing your emails. Turn off notifications so you can focus on the job at hand. If anyone needs you urgently, they'll call.
If you're struggling on a personal level, is there someone you can contact? Speak to your manager or HR team to find out where to get support.
4. Lead by example in workplace set-up and support
If you're a manager, lead by example. The most important thing to do is drive open communication. Even if you previously only checked in once a week, make it more frequent. Regular contact is absolutely critical right now, even if it's just to make sure everyone's doing OK. It's normal to feel stressed – recognise that and ask your colleagues how they're feeling.
Be open to asking what they need to work better. Extended deadlines? Flexible hours? An ergonomic chair? Be aware of individual needs for different team members. While some may be thriving in their new workspaces, others will be feeling lost and isolated. Respect that, and do what you can to support them.
We've heard it so many times but it still rings true: We're all in this together. And we will get through it.
Like to find out more?
For a full overview on how to set up for success at home, watch the webinar.
Read How to handle distractions when working from home and Six productivity tips for working as a remote team for more advice and information from us on remote working.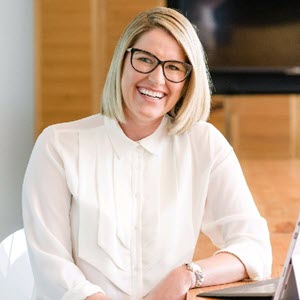 About Anna Feringa
With over 15-years' experience, Anna supports employers by helping them see that embracing mental health in the workplace can help prevent injury and drive a great culture.
She helps Australian businesses to go from fearful and confused, to confident and responsive when faced with mental health challenges in the workplace.