Article
Why the construction industry is booming right now
The construction industry in Australia is thriving, bolstered by multi-billion dollar federal and state government investment in infrastructure projects in Sydney, Melbourne and Brisbane.
The Federal Budget 2018 committed $24 billion to new road, rail and air infrastructure, with Victoria nabbing nearly $8 billion for new roads and railway lines including the West Gate Tunnel and Monash freeway renovation.1
In Sydney, business is flowing for contractors working on rail projects including the Sydney Metro Northwest and the Sydney Metro City and Southwest rail links.
In addition, activity in road and tunnel construction has ramped up in recent years on the large-scale NorthConnex and WestConnex developments in outer Sydney.2
The Cross River Rail in Brisbane is also fuelling strong demand for local labour and specialised trade skills.
The construction industry currently employs more than one million people in Australia3 and demand for commercial building is projected to grow by 1.3 per cent annually over the next five years, according to consulting group, IbisWorld.4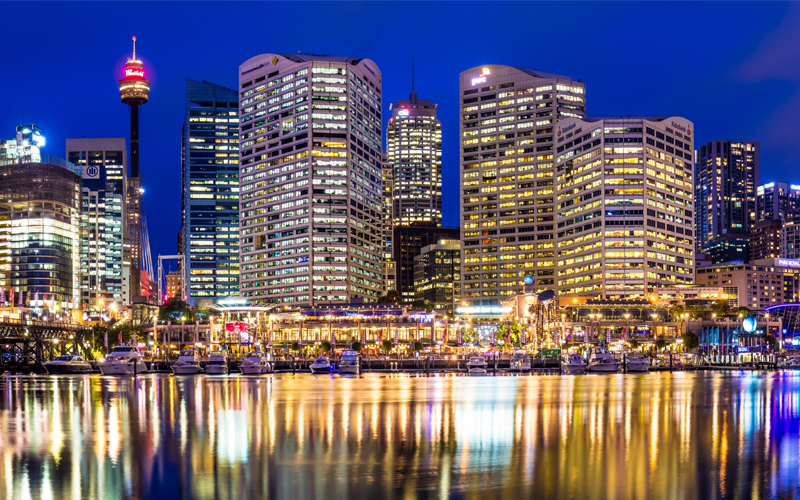 Building costs are reaching new heights in Australia
"The commercial construction industry can expect consistent growth in the coming years, however the cost of building in Australia is certainly rising," says QBE Insurance National Product Manager for Construction, Dale Gleeson.
A recent report by built assets consultants Arcadis named Sydney, Melbourne and Brisbane among the most expensive cities to build in worldwide.5
It found construction costs in Sydney to be the 19th highest in the world, followed by Melbourne in 21st place and Brisbane in 22nd on the global list which annually benchmarks building costs in 50 major cities around the world.
These results revealed Australia's major cities are more expensive to build in than Berlin, Singapore and only slightly less than Paris.
"Given the geographic isolation of Australia when compared to other countries in the world, it's not surprising that costs are high in this industry, for example, the associated tax cost for importing building materials," says Gleeson.
---
1 https://www.smh.com.au/politics/federal/federal-budget-2018-victoria-to-get-8b-for-new-roads-and-rail-20180507-p4zdqw.html
2 IbisWorld Industry Report, Construction in Australia; On shaky ground: Divergent industry demand trends have led to division revenue fluctuations by Anthony Kelly (October 2017)
3 https://www.news.com.au/finance/economy/australian-economy/australias-construction-market-is-overheating-which-could-lead-to-a-building-bust/news-story/b78e143010af8379ac0a44c9269f499a
4 IbisWorld Industry Report, Construction in Australia; On shaky ground: Divergent industry demand trends have led to division revenue fluctuations by Anthony Kelly (October 2017)
5 https://www.arcadis.com/en/global/our-perspectives/international-construction-costs-2018/#