Article
Before a cyclone: Preparing your business for cyclone season
Cyclones can cause significant damage to your business and premises
Get your business premises, vehicles and machinery cyclone-ready now
Create a business continuity plan and check your insurance is up to date.
In certain parts of Australia cyclones are a fact of life.
On average, ten cyclones develop off the coast of Australia every year, and this cyclone season's predicted to go one better, with new research predicting 11 cyclones will hit Australia in the six months to 30 April 2021.
And if you or your business are based between Exmouth and Broome in Western Australia, or between Port Douglas and Maryborough in Queensland, you'll need to prepare.
If a cyclone hits your locality or your business premises, it could cause significant damage. But, with some thorough preparation, you can ensure the damage to your business isn't as severe.
Related article: Everything you need to know about La Nina 2020/21
Maintaining your business property
A cyclone will bring with it high winds and usually a lot of rain, so ensuring your business premises are well maintained is critically important.
"You should always maintain your business premises," says Lee Thatcher, QBE's Repair Quality Manager. "Check window seals and make sure they're in good condition. Assess the roofs of your buildings and any outbuildings and ensure they're attached to the frame of the building properly.
"Also, clear out gutters and downpipes," he continues. "If there's heavy rainfall these need to be operating optimally."
It's also important to be aware of building codes in cyclone-prone areas. Building codes are updated regularly and, if your premises were built a few years ago, it will be worthwhile getting some advice on what you can do to upgrade your building.
While some aspects of the new code may be expensive to adhere to, there are simple things – such as replacing the old washers on your roof's nuts and bolts with new cyclone washers – that would be relatively economical to do and could be hugely effective.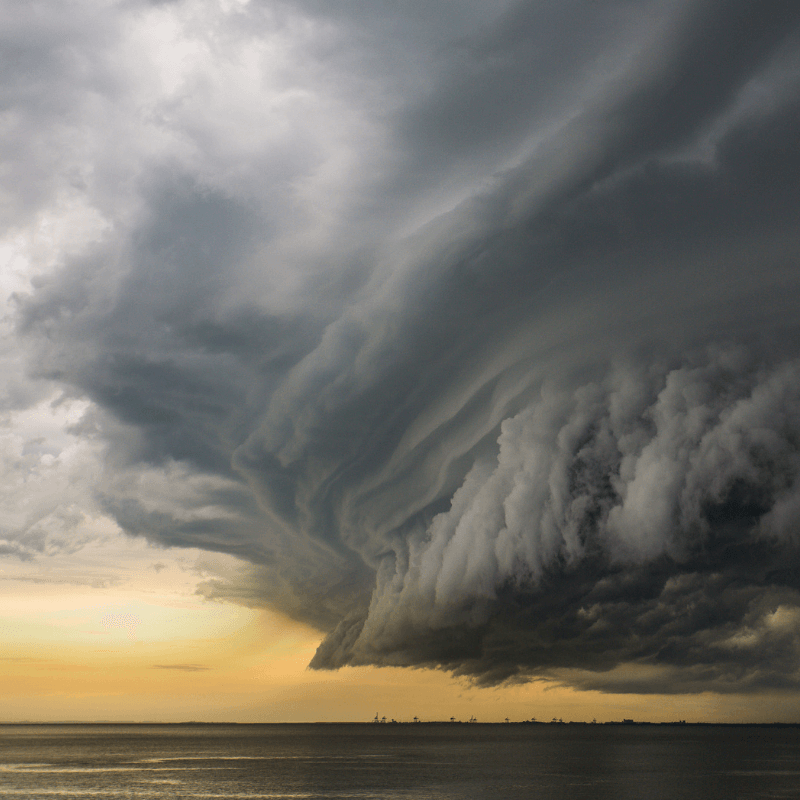 Monitor the weather reports
A cyclone will come with fair warning, so – for the safety of your business, your employees and your customers – make sure you are as well informed as possible. A good amount of forewarning will ensure you have time to put into practice your response plan.
"It's important to know how you're going to respond if a cyclone is heading your way," says David Gow, QBE's Head of Property Claims. "You need a plan that details how you'll respond."
Things to include in your response plan:
When will you close your business premises and evacuate?
What items or stock that's usually outside will need securing or bringing indoors?
When will you send employees home?
When will you back-up data and systems?
What will you do to secure premises (windows and doors boarded, sandbags placed)?
Having an emergency power supply, for example, a generator, is important, particularly if you need power to protect your stock.
Also, lift any goods stored in basements onto wooden pallets – this could protect them if floodwater enters your building.
Business continuity
As well as having a response plan, it's critical you have a business continuity plan, too.
"A business continuity plan detailing what you'll do in a variety of scenarios is so important," says Dave Burnage, Underwriting Manager, SME at QBE.
"From a cyclone perspective, you need to consider what you'd do if, for example, a cyclone caused damage leading to road closures and your suppliers' couldn't reach you – or you couldn't get out to deliver your products.
"What will you do if your premises are severely damaged, or if customers can't reach you? How will you operate?
"COVID-19 has forced many businesses to consider how they can operate online, and this is another scenario where, depending on your industry, having a robust online presence would really help."
Included in your business continuity plan should be a cloud back-up of all of your business information. It would be very easy to lose a lot of paperwork, individual computers or local servers if a cyclone struck.
Also, speak with your fellow local business owners, and explore ways you could help each other in case of emergency. Maybe there's space, vehicles or labour you could exchange.
As well as having a business continuity plan, business interruption cover is also incredibly valuable, as this can cover income while the business gets back on its feet.
Related article: A guide to business interruption insurance
On the road
Businesses, of course, rely on vehicles and machinery. You may have a fleet of drivers nationwide who are delivering goods and services. You may own a taxi company, or a farm – or a car retailer.
With a cyclone, given the advanced warning available, there's no reason for anyone to be out on the road when a cyclone hits, and Norm Casamento, Head of Motor Claims at QBE, says, "It goes without saying to get your vehicles and machinery undercover if possible."
Another key consideration is the amount of insurance cover businesses hold for vehicle damage.
"On a farm, there may be a number of vehicles and pieces of machinery, but only $10,000 of cover, because people reason that if a vehicle or piece of equipment breaks, or is stolen, it'll only be one thing affected. That may not be the case in a cyclone."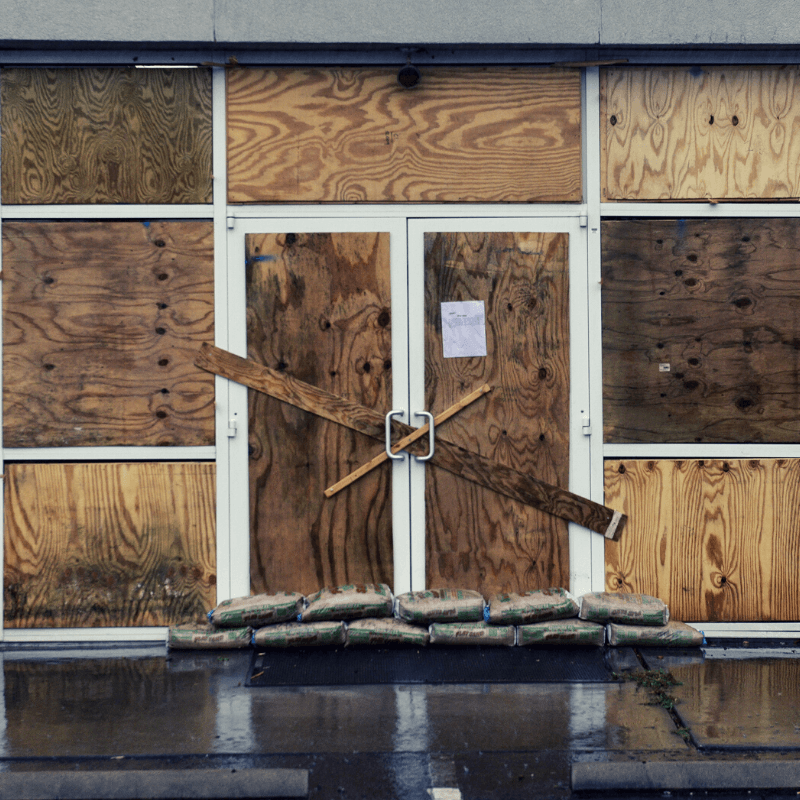 Ensuring you've got everything in place
An essential part of preparing your business for cyclone season is to ensure you've got the right insurances in place – and the correct sums insured. Speak with your broker to assess your business's needs – from premises, stock and vehicles to fixtures and fittings and business interruption.
Remember, insurance can help return you to the situation you had before an incident such as a cyclone, but it can't replace human life. When it comes to business, protecting the safety of you and your employees is your number one priority.
Related article: Asset values: Don't take the risk of being underinsured
Find out more
Take a look at our before cyclone season checklist for a simple list of steps you can take to prepare your business now.