Article
Protecting commercial buildings from intrusion, theft and malicious damage
For every business with physical premises, keeping the building secure is of paramount importance. From property damage and theft of assets, to the downtime the business incurs as a result, the impact of an incident can be significant.
Having a robust security plan can help prevent unauthorised access, which may otherwise lead to theft, burglary and importantly, but perhaps less obviously, exposure to malicious damage. Malicious damage ranges from damage to the property due to a break-in via vandalism to, in worst-case scenarios, arson.
"We see on average more claims for theft than malicious damage, but the value of malicious damage claims is on average greater than the value of theft claims," says David Middleton, Team Leader for Risk Engineering at QBE.
"In some respects, it can be relatively easy to replace some stolen goods. Replacing a building that's been destroyed as a result of malicious damage, however, often includes significantly larger costs, associated interruption to the business operations and possibly reputation damage."
Keeping people out of a commercial building in the first place is therefore critical, regardless of whether the building is occupied or not.
Three layers of security management
The team at QBE looks at the security of commercial property from three aspects: the site and perimeter, the building itself, and the goods within the building.
Site and perimeter: For businesses with the luxury of a site and perimeter, securing it is the first layer of protection. After all, if would-be intruders are unable to reach the building, the exposure of a potential problem can be mitigated before it has the opportunity to develop.
Physical protection such as fences and gates, bollards, turnstiles and boom gates, as well as security patrols, can all help keep the building's perimeter secure.
"If you're able to keep an individual from entering your site at all, it's much less likely that you are going to be faced with an incident," says Middleton.
Of course, many businesses don't have the luxury of being able to secure their perimeter – but, regardless of whether they do or not, making the building as impenetrable as possible is hugely important.
Building: While not every business with a physical presence has a site perimeter, they do have buildings. So, how do you keep uninvited visitors out?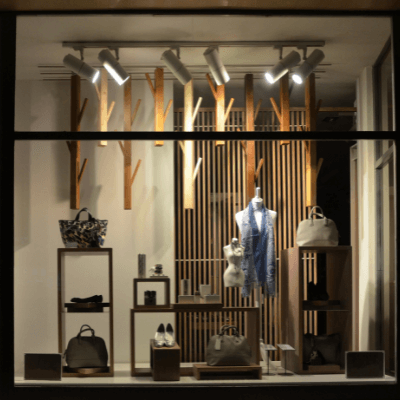 Intruder alarms, barred or shuttered windows and doors, robust locks, reed switches and keycard access are just some of the measures that can be taken to secure a building.
"If you are unable to keep unwanted visitors off the site, the next best thing is to keep them out of the building," says Middleton.
Commodities: While the measures taken on the site, perimeter and building itself are all designed to keep people out, protecting the business' commodities – its stock and assets – is all about reducing exposure.
How an organisation protects its commodities will differ depending on the nature of the business and what intruders will be entering the premises in search of.
For example, if cash is the primary objective, safes and strong rooms may be needed. However, if the targeted commodity is of a much larger size, the general location and relocation methods must be taken into consideration.
"Business processes should limit the appeal and opportunities for potential intruders," says Middleton. "For instance, if the business operations include significant cash sales, it is highly recommended that this cash be removed from the site and banked as soon as possible, so as to reduce the exposure."
Within the building itself, additional layers of security should make reaching the target goods a difficult proposition. For example, in a warehouse, are pallets of goods stored directly next to an external access point or behind another locked door or secured area and therefore harder to reach?
Choosing the right security company for your business
A security partner can be invaluable for securing and looking after your business premises. As well as advising on security products and measures to implement, a security company can also monitor the premises and respond to incidents if they occur.
Choosing the right company to work with is an important decision, so ensure the provider is reputable and has robust and proven response mechanisms in place.
It is important to understand how the monitored systems on the premises, such as an intruder alarm, are communicating with the company, too.
"There are a range of communication links available for use. Inclusive of Wi-Fi and mobile technologies, so you need to understand what options your site has available and how reliable each are for the particular situation," says Middleton. "Preferably they'll have redundancies set in such as more than one communication link and back-up power to provide more reliability."
Having a thorough understanding of the response procedure is also critically important. When there's an incident, does the security company have a clear understanding of what actions are to be taken. This may include the security company calling the police directly, alerting management or attending the site themselves?
The importance of commercial property security
It's easy to take commercial property security for granted – that is, until it's too late. By ensuring the right preventative measures are in place, businesses can minimise their exposure and, in turn, reduce the chances of an incident that could have potentially devastating consequences.
Visit QBE's dedicated broker learning portal, Q Academy, to learn more about this topic or explore more of our risk insights.