Article
CTP and Green Slips explained: a state by state guide
This article was originally published in December 2019 and has been updated.
CTP insurance is mandatory in Australia
CTP covers the cost of compensation claims of injury to others
States and territories manage CTP differently.
There can be confusion around what Compulsory Third Party (CTP) insurance is, how it works and what it covers. Here's CTP explained.
You need CTP insurance if you register a motor vehicle in Australia. CTP insurance (also known as a Green Slip in New South Wales) covers the cost of third-party compensation claims if you, or anyone driving your car, injures someone in an accident.
CTP covers the cost of the injured person's medical treatment, lost earnings or, in more serious cases, ongoing care. If they die, it may also compensate their relatives. Third parties include other drivers, passengers, pedestrians, motorcyclists, and cyclists.
CTP doesn't cover the cost of damage to vehicles or property. For that, you'll need car insurance.
CTP explained: How does CTP work in Australia?
CTP insurance is compulsory in all states and territories of Australia, which means you can't register your vehicle without a policy. But, how CTP works varies from state to state. States also have different requirements for safety and identity checks needed before registration.
New South Wales
In NSW, vehicle owners can buy their CTP insurance – or Green Slip – from six licensed insurers1, including QBE. They need to purchase CTP before registering a vehicle.
All CTP insurance policies have the same level of protection, but some insurers may offer additional cover. You can use the NSW Green Slip Price Check website to compare quotes.
NSW has a 'no fault' CTP scheme, which covers all injured people regardless of fault (unless the State charges you with a serious driving offence2). You can claim up to 26 weeks of benefits if you're at fault or mostly at fault3.
Get a quote and buy QBE CTP insurance.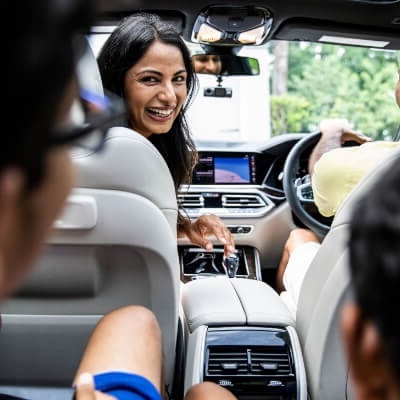 Queensland
In QLD, vehicle owners can choose between four insurers licensed to provide CTP insurance in the state, including QBE4.
You can select your preferred insurer at the time of registration, or nominate to change your CTP insurer online while the vehicle is registered. The change of insurer will come into effect at the beginning of your next registration period5.
Check out the benefits of switching to QBE CTP.
South Australia
Since 2019, South Australians have been able to choose from five government-approved CTP insurers, including QBE. You select your preferred CTP provider when you renew your registration.
Direct debit customers can change their insurer any time at: mySAGOV. This will take effect from the next scheduled payment6.
Simply select QBE if you'd like to switch to QBE's CTP insurance.
Australian Capital Territory
In 2020, the ACT introduced a 'no fault' CTP scheme called the Motor Accident Injuries Scheme7.
QBE doesn't provide CTP insurance for vehicles registered in ACT, but you can select from four insurers when you renew your registration.
How do I get CTP in other states and territories?
Other states include CTP as part of the vehicle registration fee, which means you can't choose your insurer.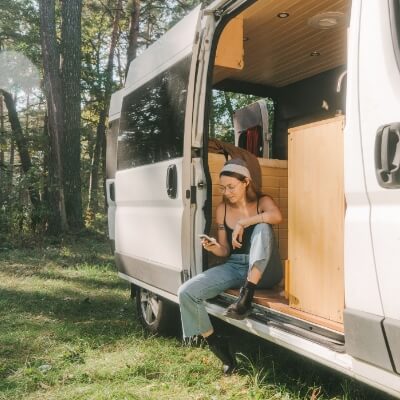 Victoria
The Transport Accident Charge forms part of the registration fee. Once you pay the charge, the Transport Accident Commission (the sole insurer of the scheme) insures your vehicle8.
Western Australia
The Motor Injury Insurance scheme provides CTP as part of vehicle registration. WA's 'fault' scheme only covers catastrophic injuries suffered by an at-fault driver if no other driver is negligent9.
Northern Territory
The NT Motor Accidents Compensation (MAC) scheme is a 'no fault' CTP scheme covered by the NT motor registration fee10.
Tasmania
The Motor Accidents Insurance Board provides CTP in Tasmania. It's a 'no fault' scheme covered by the registration fee11.
---
1 https://www.sira.nsw.gov.au/insurance-coverage/CTP-insurance-Green-Slips/buying-a-green-slip
2 https://www.sira.nsw.gov.au/insurance-coverage/CTP-insurance-Green-Slips/buying-a-green-slip
3 https://www.sira.nsw.gov.au/insurance-coverage/CTP-insurance-Green-Slips/buying-a-green-slip
4 https://maic.qld.gov.au/for-drivers/ctp-insurers/
5 https://maic.qld.gov.au/for-drivers/ctp-insurers/
6 https://www.ctp.sa.gov.au/for-vehicle-owners/purchasing-ctp
7 https://www.accesscanberra.act.gov.au/s/article/motor-vehicle-registration-and-renewal-tab-registration-renewal
8 https://www.tac.vic.gov.au/clients/how-we-can-help/treatments-and-services/policies/other/indemnity-provided-by-the-transport-accident-charge
9 https://www.transport.wa.gov.au/licensing/motor-injury-insurance.asp
10 https://www.ntmacc.com.au/macc-about-us
11 https://www.maib.tas.gov.au/about-maib/