Article
How do most bushfires start in Australia?
Hot, windy and dry weather certainly influences and increases the risk of bushfires. But what are the most common causes of a fire actually starting?
They're mainly from human-related incidents, according to data from the Australian Institute of Criminology (the Institute)1.
It reports that the majority of bushfires are started either intentionally or unintentionally, by people.
The Institute found the top attribution was "suspicious" followed by "accidental".2:
Suspicious 37%
Accidental 35%
Deliberate 13%
Natural 6%
Reignition/spot 5%
Other 4%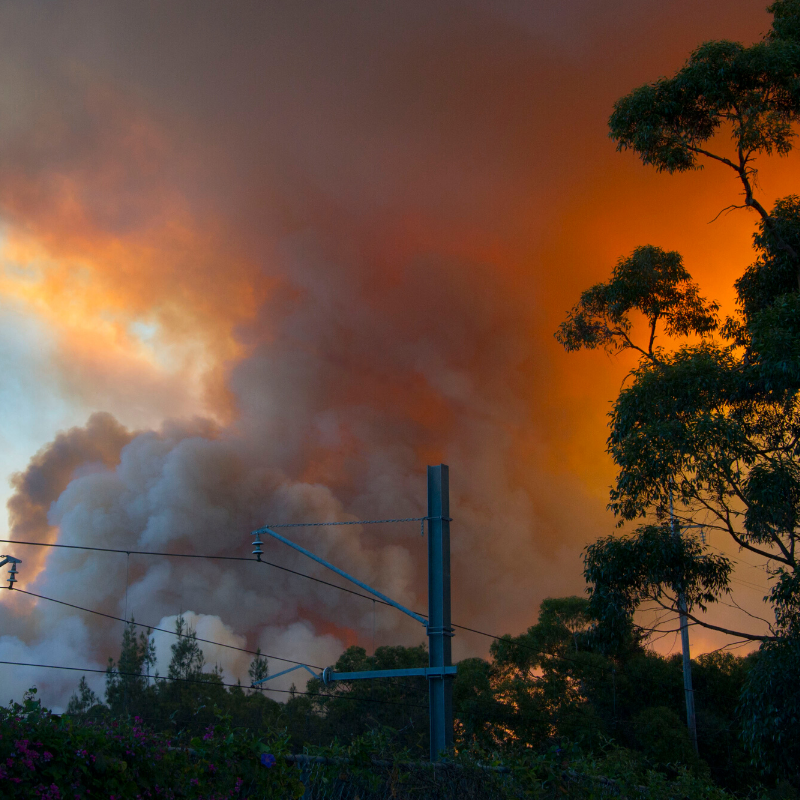 Here are some of the most common causes for bushfires in Australia, according to fire investigators3:
Smoking or a discarded cigarette butt
Burning off/debris
Arson
The Institute says while figures vary, around half of all bushfires in Australia are either known to be deliberately lit or are considered suspicious.
Albeit surprising, trains can be a cause a bushfire, the ABC says. Burning carbon embers from train engine exhausts or brake failure can throw sparks which can ignite dry vegetation near the tracks. Other causes include:
Campfires
Equipment use including chainsaws, mowers and angle grinders
Lightning
Miscellaneous including power lines, glass refraction, electric fences and more
One of the most critical parts of extreme weather preparation is ensuring you have the correct home insurance policy and a clear understanding of exactly how you're covered.
Natural disasters and extreme weather are unpredictable and unfortunately may be more likely to effect certain locations.
If you live in an area that's prone to bushfire, it's worthwhile considering the role your insurance cover may play in getting you back to normal, especially if you need to make a claim.