Article
How can I help during key moments in my employee's recovery?
It's important you're genuine in your offer of support for your employee throughout the recovery phase, because how you handle each process can make a big difference.
Here are some suggestions.
Maintain contact throughout the injured employee's recovery
"It is critical an employer maintains contact with the employee from the outset, all the way through the claims process," says Shalene Watson, Head of ACT, TAS & NT Workers Compensation Claims at QBE. "Continue to invite your employee into the office for team events or if you're a small organisation, a coffee catch-up from time to time works well."
"One reason people don't go back to work after an injury is because they don't feel supported by their employer," adds Toni Strutt, Head of WA Workers Compensation Claims. "There is a lot of research around people not recovering from their injuries because they feel injustice. It's important the employee doesn't lose contact with the workplace. Having contact with their manager while they are off work significantly improves the recovery journey."
Key moments that may be difficult for an injured worker
Lodging a claim: "There is stigma attached to lodging a workers compensation claim," says Watson. "An injured worker may therefore be quite embarrassed about lodging a claim, and it's helpful if an employer is aware of that."
Getting surgery: Make sure to get in touch with your employee if they need surgery. "Contact your employee and ask them how they feel and if there's anything you can do," says Watson.
Returning to work: Also, be sensitive when you know your employee is due to come back to work. "We hear from a lot of injured workers about how nervous they are about the first day. So, we encourage employers to bring the worker back to work before the official start date."
Employer obligations around return to work and suitable duties
"Each of the state's workers' comp legislations requires a return to work plan," says Watson.
"In WA, employers have to keep the injured worker's position open for them for 12 months," says Strutt. "And they have to do what is considered fair and reasonable to try and accommodate return to work."
Watson confirms it's similar in Tasmania (12 months) and NT (six months).
In the ACT, the employer has an obligation to provide suitable duties up to six months from the date of injury.
Your QBE Case Manager can guide you through the legislation for your state and work with you to develop an interim plan of suitable duties.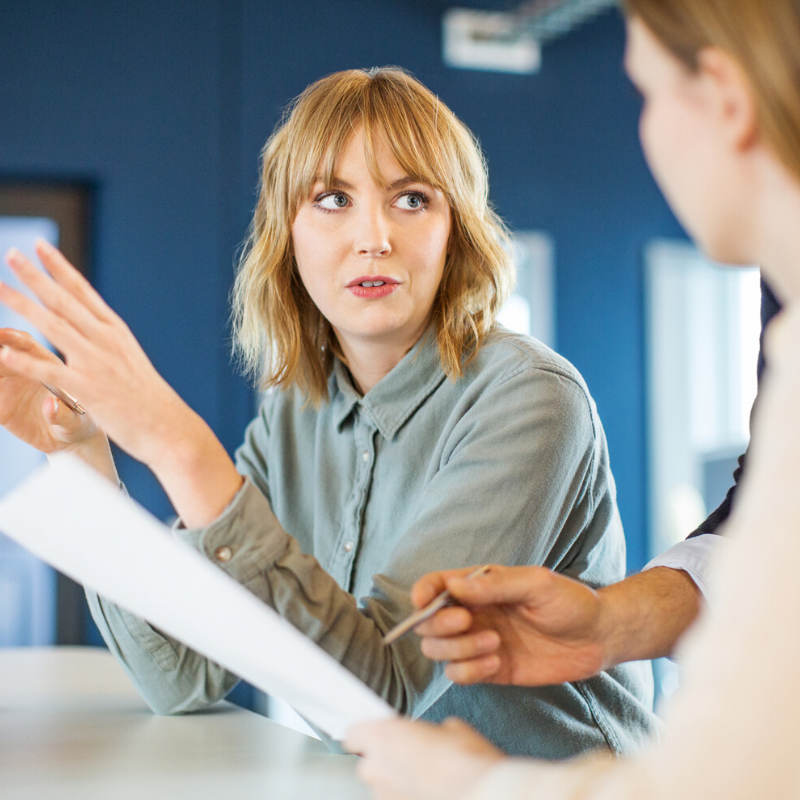 How QBE can help once a workers' compensation form is in
Make a referral to rehabilitation
Organise a case conference
Help you through the suitable duties worksheet
Get early intervention rehabilitation service going
Visit the worksite
Make a referral to our GP support study
Arrange a face to face meeting
What if there is conflict or other issues?
Some of the common issues around workers compensation can include:
You're not sure if the person's injury is work related or there are liability issues
No suitable duties are available
There is a relationship breakdown between the injured person and their supervisor or another work colleague
The injured worker might not have been performing well in their job before they were injured, and you were considering ending their employment
Stress or mental health related claims
Lawyers have become involved, making the process more difficult.
Whatever your concerns, it's important to talk them through with QBE, explains Watson: "We understand these situations can be stressful and we're here to help guide you through the process."