Article
Preparing your home for cyclone season
In certain areas of Australia – particularly in the north-west and north-east of the country – the summer season brings with it cyclones. On average, around ten cyclones develop off the coast of Australia every year, and the 2020/21 cyclone season's set to be significant, with new research predicting 11 cyclones will hit Australia in the six months to 30 April 2021.
Cyclones can have a devastating impact. So, for homeowners in these areas of the country – particularly between Exmouth and Broome in WA, and between Port Douglas and Maryborough in Queensland – it's important to prepare your home in advance, to mitigate or minimise damage to your property.
"You do get some warning with a cyclone, which can give you time to take action," says David Gow, QBE's Head of Property Claims.
"The most important thing is to have a plan. If you know a cyclone is coming and you're in the middle of a danger area, know where you're going to go and make a decision early."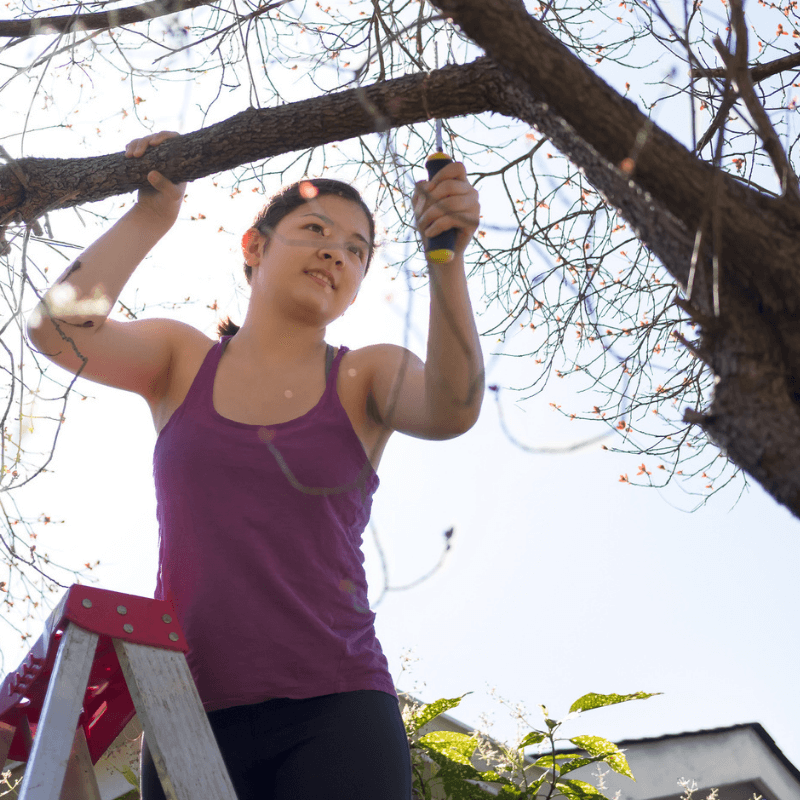 Protecting your property from a cyclone
If you're caught right in the middle of a cyclone, your property is likely to suffer very serious damage.
But there are steps you can take to help your home withstand the high winds and rain that come with a cyclone.
Regular maintenance – including clearing out guttering, ensuring timber window frames and fascias are in good condition, and roofs are in a good state of repair – should be a given.
Roofs, in fact, are the biggest claims issue when a cyclone hits, and there are steps you can take to upgrade your building to be in line with new building codes.
"New roofs in cyclone-prone areas of Queensland have to be tied down with metal straps and attached to the frame of the house and have additional bracing to help them withstand those high winds," says Lee Thatcher, QBE's Repair Quality Manager.
"Likewise, cyclone washers are mandatory on roof fixtures in some areas. They create a greater surface area to prevent the head of the screw popping out. They can be retrofitted, so it's worthwhile getting someone to look at your roof and change those old rubber washers for cyclone washers."
Windows, too, are vulnerable. Make sure they're sealed properly, otherwise they'll vibrate and smash in high winds.
Related article: Read more about La Nina and how to protect your home
Looking outdoors
If you have outbuildings, the same principles apply – ensure roofs and windows are secure, and that any timber frames are in good condition and not rotting.

Outdoor furniture, including trampolines, is always a risk in high winds. So, if a cyclone's approaching, take furniture indoors if possible, or pin it down if not.

Alternatively, Thatcher says, "Throw any outdoor furniture into the swimming pool."

Trees can become lethal weapons in cyclones, too, so cut off any dead branches that could easily be dislodged by high winds, while carrying out a thorough inspection of your fencing.

"Fix up any fencing that's in need of maintenance," says Thatcher. "If not, in a high wind, it's just going to come down."
The threat of water
With cyclones come heavy rain, so if you're in an area close to the coast or a river, you need to consider flood damage. "Water levels rise really quickly during a cyclone," says Thatcher. "Get sandbags at the ready to go across driveways and doors.
A sump pump can be a useful addition to a basement and lifting items off the floor and onto wooden pallets is also worth considering.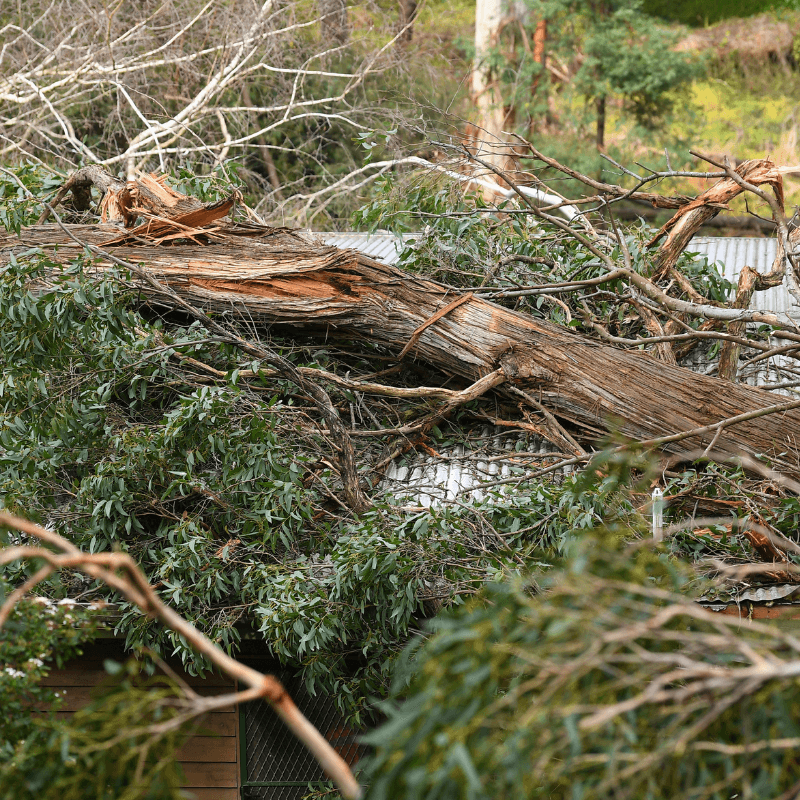 Don't drive unless you have to
Unless you're making a journey to a safer location, cars and vehicles should be kept under cover if possible.
"Try to avoid driving through a cyclone, and steer clear of floodwaters," says Norm Casamento, Head of Motor Claims at QBE.
If you live in an apartment block and you know a cyclone is coming, don't park in the basement car park, advises Casamento. "They will flood, so move your car to a higher level."
Related article: Read more about what to do if your car is damaged by hail
Preparation is key
There are a number of must-haves when preparing for cyclone season. Have an evacuation plan and stock up the cupboards – if local roads are cut off by a fallen tree, floodwaters or a landslide, you may not be able to get to the shops for days. Keep torches and blankets close by and know where your valuables are.
An alternate power supply and satellite phone are also worth considering. If a tree crashes through your local powerlines you could be cut off for a significant period of time.
Now's the time to check your insurance policy is valid and speak with your broker to ensure it has the correct amount of coverage for your home, contents and vehicles. Keep it easily accessible and store a back-up in the Cloud.
The key, though, is being prepared, keeping informed, and being ready to leap into action.
"When you know a cyclone's approaching, secure your home by checking the doors and windows, and boarding them up," advises Gow. "Secure the outdoor area, and then decide your next steps. If you need to leave, leave early. The most important thing is to remember is your safety is paramount."
More information
Find out more about QBE's Home insurance.
Take a look at our before cyclone season checklist for a simple list of steps you can take to prepare your business now.