Article
How a pioneering social benefit bond helped keep families together
Keeping children with their families, and not in out-of-home care, was the core aim of Australia's first social benefit bond, which recently came to maturity.
The Resilient Families program was funded by this five-year social benefit bond and delivered by The Benevolent Society in partnership with private investors, Commonwealth Bank, Westpac and the NSW Government.
Among the private investors was QBE's Premiums4Good initiative. Premiums4Good enables insurance customers to direct a portion of their insurance premiums towards investments by QBE which have an additional social or environmental objective.
The impact of this pioneering social impact bond has been considerable.
The performance of Resilient Families was assessed against a control group of families that received a 'business as usual' response from the NSW Department of Family and Community Services. Thirty-two per cent fewer children in the program entered out of home care than those of the control group.
Overall, the Resilient Families program achieved an 86 per cent preservation rate for families referred to the program, which is comparable to the best evidence-based programs from around the world.
"Although recent changes to the system have seen improvements, the number of children entering out of home care is today three times the rate that it was 20 years ago," says Matt Gardiner, Executive Director of Child and Family Services for The Benevolent Society. "This is a challenge that government and service providers are seeking to urgently address and Resilient Families has demonstrated that we can significantly reduce the number of children being removed from their families.
"The Resilient Families program achieved incredible results thanks to the unique dynamics of collaboration across families, government, not-for-profit and investors over its five-year life-span," he said.
There were also strong results for investors, with the social benefit bond achieving an impressive 16 per cent weighted average performance rate, triggering returns of six per cent to Protected Class Investors and 10.5 per cent to Equity Class Investors.
Over the five years of the program, 303 eligible families were referred to Resilient Families with 816 children given support.
"I learned that I can handle a lot more than I credited myself for," said one Resilient Families client. "Thought the support I have received I have built my confidence and things are a lot better."
Key results of The Benevolent Society's Resilient Families
816
children in total were supported by Resilient Families, when all siblings are included in measurement.
303
accessed Resilient Families and were eligible for outcomes measurement
32%
Fewer children from Resilient Families entered out-of-home care compared to children from the matched control group families.
86%
of families that accessed the program remained intact, compared to 80% for the matched control group of families.
16%
The overall weighted average performance percentage, used to measure investor returns, achieved across the full five years of The Benevolent Society social benefit bond.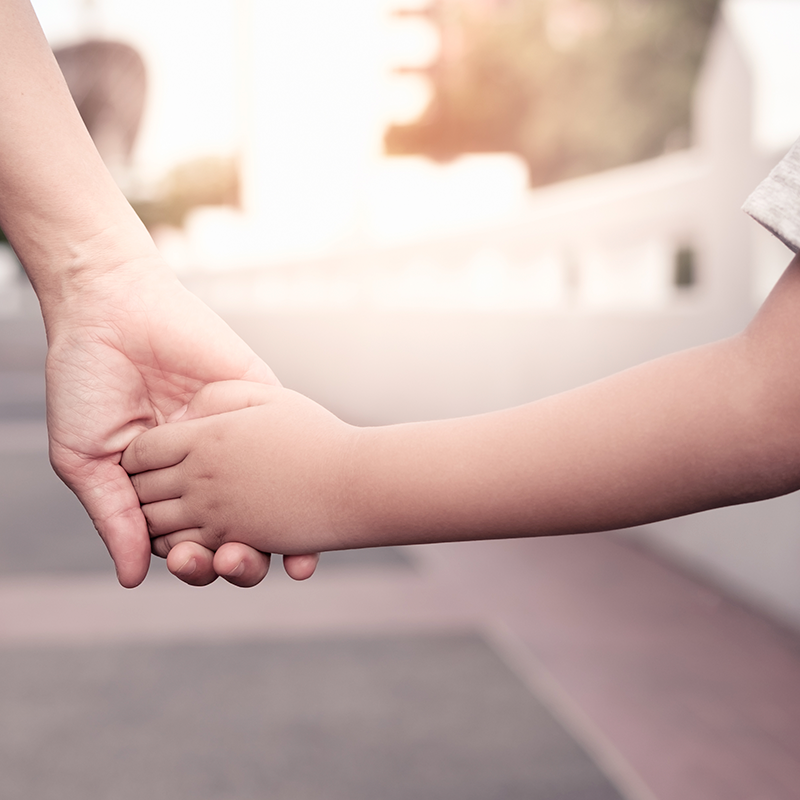 Sally's story*
Sally was referred to Resilient Families after testing to positive to heroin while in hospital following the birth of her son, George.
Already mum to Maddie, Sally agreed to be referred to a drug treatment program and made good progress.
By the time Sally completed the program, she'd developed a strong relationship with The Benevolent Society.
When she and George moved to live with Maddie and her partner The Benevolent Society continued to visit. Sally was making good progress and managing her drug use.
However, as time went on a senior Resilient Families practitioner noticed a change in Sally's demeanour. Eventually it emerged that Sally was being emotionally and physically abused by her partner.
The Benevolent Society helped Sally access housing support through Centrelink. She and George moved into their own accommodation, while Maddie stayed with Sally's mum so she could be closer to school.
Sally missed Maddie so in time she and George moved in with Sally's mum also.
Sally went through a significant journey during her time with Resilient Families. Despite this, she made significant progress ensuring the safety of herself and her children. When the program finished, she reported that life as a whole, safety, community engagement and her sense of future security were better than when she began working with Resilient Families.
Read more about QBE's Premiums4Good Initiative
Read more about the Resilient Families program
*Source: Benevolent Society SBB investor report and website.