Article
How can I support an injured employee to get back to work in their pre-injury role?
Research shows that when work is part of an injured employee's rehabilitation or recovery plan, it significantly maximises the chances of a full recovery, explains Christopher Rymer, National Workers Compensation Rehabilitation Manager.
Here's how that can be achieved in a way that benefits everyone.
Your obligations as an employer
"There is a national requirement for an employer to support their employees when they've been injured at work," says Rymer.
"Broadly, across all jurisdictions, the employer has to make themselves available and approachable to discuss the return-to-work process and an employee needs to be actively involved in it."
How to maximise an injured worker's recovery and return to work with meaningful and suitable alternative duties
"The involvement of work as part of a treatment plan can be misunderstood," says Rymer. "The thinking is a period of rest, a period of treatment and then we can look at work; but the research suggests there is a much more active role for work in the early stages."
"There are no specific obligations to identify suitable alternative tasks or duties," explains Rymer, "but employers who maximise their opportunities available to help an injured worker find suitable duties – and do that in a meaningful way – get the best claims outcomes."
"As the employer, you know your business best," says Rymer. "You are therefore most likely to be able to identify where to find suitable alternative duties for your employee. Genuinely think about your business and the meaningful tasks that can be done."
QBE have created a suitable duties worksheet you can use when you are having the conversation with your employee.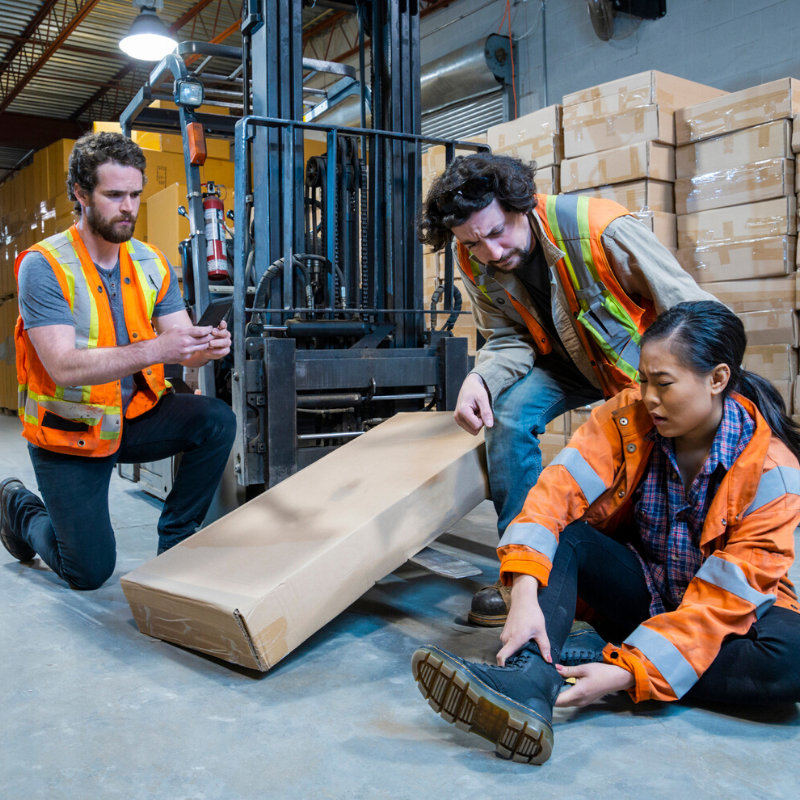 How QBE can maximise an effective return to work process
"Our mantra is to be the best at helping people bring their lives back together following their injuries, and to genuinely do that we have to be actively involved," says Rymer.
"In addition to our frontline Case Managers, QBE has a dedicated team of injury management advisors who can help employers understand what they can do to best support their employee coming back to work and, depending on the circumstances, employers can access our Occupational Rehab Panel face-to-face."
"A Rehabilitation Consultant from our panel," Rymer explains, "develops and reviews key parts of the return-to-work plan which is ultimately agreed upon by all parties: the injured person, the employer, the injured person's nominated doctor and the QBE case manager."
"Traditionally, insurers would pay the bills and that's all that was involved in the claims process. It's more than that at QBE," says Ryan Job, Key Accounts Manager at QBE for Workers Compensation. "We get people together to discuss how we can get a better outcome on a claim. That is the difference we provide."
How can a broker help?
"Brokers can be an integral part of the claims process to make the administrative components seamless," explains Rymer. "More than that, they can provide some good strategy from an employer's perspective around suitable alternative duties."
"A broker who understands an employer's business can have that conversation with the employer to say, 'Well, an employee may not be able to do that work but they may be able to do some other work that can help them get back to work.' They can point out things to an employer that they may not have been aware of," says Job.