Article
Why do insurance premiums increase?
The cost of insurance premiums can increase and there are many reasons why this might occur
There are a few things you can do to keep your costs down
It's important to make sure you have the right amount of cover, as this may have changed over the past couple of years.
When you receive your insurance renewal email or letter, you'll notice your premiums – the money you pay to be insured – may have increased.
And, if your car insurance has gone up despite not making a claim or changing your vehicle, or your home insurance has increased while everything's stayed the same, you'll probably be wondering why that is.
There's no single reason why insurance premiums go up. There are a number of contributing factors, and it's good to understand the dynamics at play that contribute to your premiums being calculated.
So, with that in mind, here are some of the factors that could affect the price you pay for insurance – and what you can do about it.
How are premiums calculated?
What you pay varies from person to person, and will factor in the type of cover selected, your sum insured and any optional benefits you may choose to include. Previous claims and the excess you choose will also affect your premium.
Essentially, insurance works as a pool of funds that people pay into, and those who need to make a claim use it to help get them back to the position they were in previously. If you need to make a claim, chances are the amount you take from that pool will be significantly more than you've put in.
Insurers need to make sure there's enough money in that pool to pay out the claims they estimate they'll get. That estimate is based on claims histories, statistics, and probability calculations, as well as specific risks such as floods and storms.
There are other factors to consider. For example, the cost of repairing cars in the event of a collision has increased over recent years; so too has the cost of builders and trades, meaning repairs are more expensive than they used to be.
This has a flow-on effect on the amount of money in that premium pool.
Useful article: How are home insurance premiums calculated?
What other factors affect the cost of insurance premiums?
Inflation is a topic we've all become reacquainted with over recent months, which can also affect your premiums. Just as the cost of living increases, so too does the cost of providing a service and the cost of a claim. Consequently, this may be reflected in your insurance premium.
And that's just the start. Changes in government taxes – which are a portion of the cost, large-scale claims such the recent East Coast floods, and investment returns will also have an impact.
Premiums are typically invested to get better returns and ensure there's enough money in the premium pool.
On a more micro level, if you've moved house, or added extra options to your cover or made claims, then your premiums will likely change accordingly.
Will changing my insurance cover increase my premiums?
The premiums you pay are based on the risk the insurer is covering. If, for example, you've changed your car, are using it more than you previously did, or are using it in a different way – like for work – then the cost of your premiums will probably change.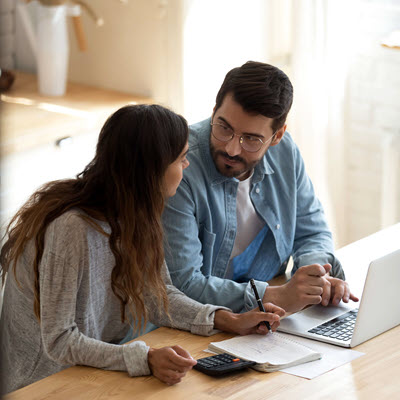 Another factor in car insurance is market value. We've all seen the increase in second-hand car prices and parts over the past couple of years, so the market value of your car may have increased. If that's the case, your premium may have increased to reflect this.
Home insurance premiums are also affected by different factors, such as your sum insured and the type of cover and options you've chosen. Adding an option, such as accidental damage will also cost extra.
How can I reduce my insurance premium?
If you want to keep your premiums down, you can consider increasing your excess – that is, the amount of money you contribute to a claim.
For example, if your car was involved in a collision and you had an excess of $1,000, you'd pay the $1,000 towards the cost of the repairs.
By increasing your excess, you're increasing your share of risk and reducing the amount of money the insurer would need to take from the pool in the event of a claim. It's important to remember, if you do increase your excess to reduce your premium, just make sure it's at a level you're comfortable paying in the event of a claim.
Another way of keeping your premium cost down may be to consider paying annually, as some insurers offer lower premiums for upfront payments.
Also, check your policy to make sure you're not paying for additional benefits you don't really need.
Make sure you have the right level of insurance cover for you
While the cost of almost everything is going up, it's important to make sure you have the right levels of insurance in place.
Check the value of the vehicles you own, review the cost of replacing your household items, and check your home is insured to the current cost of replacing it, should it need to be demolished and rebuilt.
Our handy insurance calculators can be used to help you get a good understanding of the value of your home and contents.
In summary
With the cost of living increasing, we're all looking at ways to cut back. And while it may be tempting to strip back your insurance cover, it's important to ensure you've got adequate cover should the unexpected happen.
If you need help understanding your insurance needs or how to get the most value from your car or home insurance policy, talk to your insurer or broker.
Find out more about how we price premiums
Find out more about QBE Home Insurance or QBE Car Insurance.
QBE Home and Contents Insurance and Car & Vehicle Insurance is issued and underwritten by QBE Insurance (Australia) Limited (ABN 78 003 191 035, AFSL 239545). Any advice provided is general only and has been prepared without taking into account your objectives, financial situation or needs and may not be right for you. To decide if these products are right for you, please read the relevant Home Insurance or Contents Insurance, or Car & Vehicle Insurance Product Disclosure Statement and Target Market Determination, available online at QBE.com/au.