Article
How are home insurance premiums calculated?
From the location of your home to the people in your household, several factors can affect your home and contents premiums
Home and contents insurance may include portable contents and accidental damage insurance, which will add extra cover but could also increase your premium
Increasing your excess may reduce your premium.
Have you ever wondered how your home and contents insurance premium is calculated, and what affects whether it goes up or go down? Here are some key insights into how home and contents premiums are calculated.
First things first, how does insurance work, and why do we pay premiums?
Insurance is about communities pooling resources (premiums) to protect individual members from unexpected losses they can't afford.
So when you take out a home insurance policy and pay a premium, you're contributing a small amount of your own money into an insurance pool that other people add to. This pool can then help to protect you, if you make a claim that's covered by your policy.
How are home insurance premiums calculated?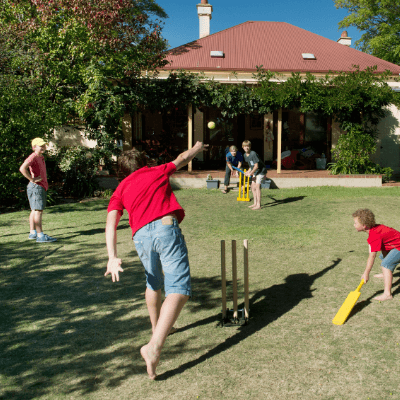 Importantly, it's your insurer's job to make sure everyone contributing to an insurance pool is making a fair and equitable contribution, which means they need to consider each policy holder's level of risk when setting premiums, among several other factors.
The total premium you pay is calculated based on your circumstances, the cover you've chosen and the estimated likelihood and cost of claims. Then, of course, comes GST, and other statutory taxes and charges, including government stamp duty and Emergency Services Levies. These charges, including the portion of your premium charged to cover them, are set by the government.
What factors can influence your home or contents insurance premiums?
Some of the factors that can influence home and contents insurance premiums at QBE are:
Your home: Including the location, construction materials, the year your home was built and the type of building
The value you have insured: The higher the insured value (or "sum insured") for your home and/or contents, the higher your premium will be
The specific contents you have been insured: For example, expensive jewellery or watches that are worth more than the policy limit
People in your household or who will be covered by the policy: The age of the oldest person insured and claims history
Your excess: The higher the excess (the amount you pay towards a claim) you select, the lower your premium -be sure to pick an excess you can afford to pay at short notice if you need to make a claim
Your policy type: The type of home insurance policy you have and whether it covers your building, contents or both.
What else can affect your premium?
If you choose to add extra cover to your policy, your premium will be higher.
When it comes to QBE policies for example, accidental damage and portable contents cover can be added to your policy for an extra cost and this will make your premium increase (but also your level of cover).
Accidental damage can protect you when it comes to unintended and unexpected mishaps around the home – for example if you spill your coffee on your personal laptop or accidentally knock a hole in a plasterboard wall while moving the couch.
Portable contents meanwhile, can cover the loss of items when you're outside of the home – for example, if you leave your laptop on a bus, lose your diamond ring at the beach, or your handbag is stolen.
Including these options in your policy will mean you have extra cover but will also increase your premium. There are also conditions, limits and exclusions to these options, so it's important to read the relevant Product Disclosure Statement (PDS) and consider what's right for you.
Why do insurance premiums increase and decrease?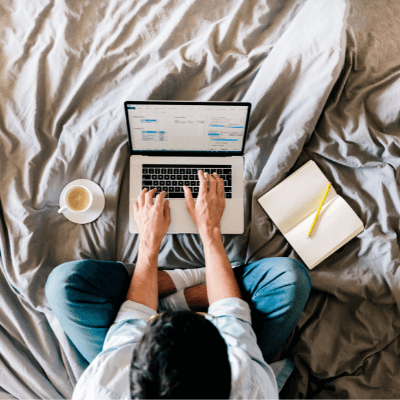 Your premium is likely to change each time you renew.
Sometimes, a premium will be different because you've changed something, like updating your address or your sum insured, or if you've made a claim.
But even if you've had your policy for a while and your circumstances haven't changed, your premiums may go up or down because of other outside factors.
This includes what's happening in the insurance industry and the community generally, for example, levels of claims and government fees, as well as the level of risk for your location, for example, an increased bushfire risk in a specific area may make a premium rise.
Changes in technology and repair costs can also impact your premium.
How can a premium be adjusted to keep costs down?
You may consider choosing a higher excess to reduce your premium. An excess is the amount of money you agree to contribute towards the cost of a claim that you make for an insured event.
The reason a higher excess can reduce your premium is because you're effectively sharing more of the risk with your insurer. So, if you can financially cope with a higher excess level in the event of a claim, you might wish to agree to pay a higher excess amount to keep your monthly or annual premiums a little lower.
Some insurers may also offer a lower premium if you pay for your policy upfront annually rather than monthly. It's worth checking what options are available to you, and checking if you're eligible for any discounts that could lower your premium. For example, if you're a homeowner and insured with a QBE Home Insurance policy, you can get a 10 per cent discount if you take out both buildings and contents cover.*
When is your insurance premium paid?
Many insurers, including QBE, allow you to pay for your home or contents insurance in monthly installments, or annually. If you pay your QBE home or contents policy annually, you can reduce your premium by around 10 per cent. You can read more about this in our product Additional Information Guide.
When is a good time to review your home and contents insurance?
It's important to review your home and contents insurance regularly. The value of your home and or contents may well have increased since you took out the policy or last renewed.
Get a quote today to cover your home and contents.
---
*10% saving for combining both buildings and contents cover under one policy. Saving is applied before GST and any applicable government charges.