Home insurance for homeowners
Home insurance can cover the cost of replacing or repairing your home and/or belongings if something goes wrong like a fire, theft or damage from a storm.
As a homeowner, you can choose to cover your home, its contents, or both.
Not sure how much cover you need? This will depend on what it would cost to replace your home and belongings at today's prices. For your home, the replacement cost should include things like demolition, removal of debris, land preparation costs and professional fees. For your contents, spend some time thinking about all the items within your home that need to be repaired or replaced in case of things like theft, fire or flood. This often includes items such as televisions, furniture, white goods, laptops, mobile phones, clothing, jewellery and artworks. Use the buildings and/or contents insurance calculator to help you work out an estimated replacement cost.
Find out more about QBE Home Insurance.
Why choose QBE Home Insurance?
We've been awarded CANSTAR's 2021 Innovation Excellence Award thanks to how simple it is to get a quote online.
We've been insuring Australians for over 130 years.
24/7 friendly and helpful claims service.
Up to $30 million legal liability cover.
Customise your Home Insurance cover
Accidental damage
Home and contents insurance can cover loss of or damage to your home and belongings caused by events like fire, theft, flood and more. You can upgrade your policy to include accidental damage cover for an extra premium.
Portable contents away from home
If you have contents cover, the Portable Contents option can be added to your policy for an extra premium. It provides cover for your portable items like your mobile phone, laptop and jewellery away from home in Australia and New Zealand, or worldwide up to 90 consecutive days.
You can insure specific items or choose different categories and set your category limits.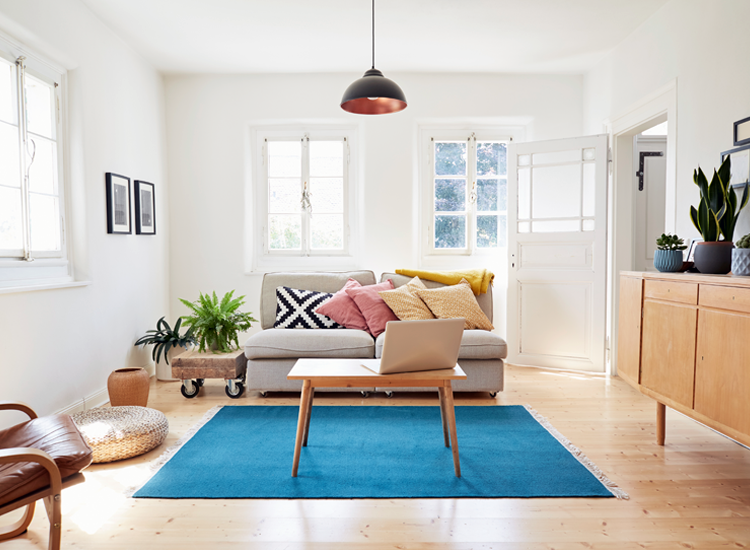 Ways to save on your home insurance premium
Here are some ways to reduce the cost of your home and contents insurance premium:
Flexible excess

Choosing a higher basic excess can lower your premium. Consider a basic excess you can afford to pay at short notice if you need to make a claim.

Pay upfront

Pay less for your home insurance premium when you choose to pay annually.
Read more about premiums, excesses and claims in the Additional Information Guide.
Save 10% on new home insurance online!
Buy a new home and contents insurance policy online today and you'll save 10%!
Homeowners knowledge space
Answers to your questions for insuring your home all in one place.
This one simple tip could save your home from water damage
Home and contents insurance FAQs
QBE home insurance is issued and underwritten by QBE Insurance (Australia) Limited (ABN 78 003 191 035, AFSL 239545). Any advice provided is general only and has been prepared without taking into account your objectives, financial situation or needs and may not be right for you. To decide if this product is right for you, please read the relevant Product Disclosure Statement (PDS) and Target Market Determination (TMD).