If you're a renter, QBE Contents Insurance can cover your belongings. Having contents insurance means that, should your belongings be damaged or destroyed by an event like a fire, flood, earthquake or theft, we can pay to repair or replace them.
Not sure how much cover you need? This will depend on what it would cost to replace your belongings at today's prices. This means you'll need to spend some time thinking about all the items within your home that you may need to be repaired or replaced in case of things like theft, fire or flood. This often includes items such as televisions, furniture, white goods, laptops, mobile phones, clothing, jewellery and artworks. You can use the contents insurance calculator to help you estimate the replacement cost.
Find out more about QBE Contents Insurance.
Why choose QBE Contents Insurance?
At QBE, we know not every household contains the same contents, which is why our contents insurance for renters and strata owner-occupiers is flexible. Choose the amount of cover and tell us if you've got any high-value items you'd like covered.
You can add cover for accidental damage and/or portable contents away from home for an additional premium.
We've been insuring Australians for over 130 years.
We provide 24/7 friendly claims service.
We offer up to $30 million legal liability cover.
What's included in the cover
Fire, theft and malicious damage

Legal liability up to $30 million anywhere in the world

Temporary accommodation up to 6 weeks

Extreme weather e.g. storm or flood

Natural disasters e.g. earthquake or tsunami

Damage from water that's escaped

Broken glass (accidental)

Damage by explosion

Food spoilage

Burnout of electric motors, if up to 10 years old

Cover for contents while moving
Wear and tear

Previous damage that hasn't been repaired

Erosion, rust, corrosion, gradual deterioration

Defects, structural/design faults or faulty workmanship

Rising damp, seepage, mould, mildew, rot

Action of the sea

Damage caused by your pet

Damage to sporting equipment while being used
Accidental damage
Cover for things like where your friend's child who's visiting accidentally smashes your television screen with a ball.
Portable contents
Cover away from home, for items such as mobile phones and bicycles.
Tips to help lower your premium
Choice of optional upgrades
You can choose the upgrades that are relevant to your needs.
Flexible excess
Choosing a higher basic excess can lower your premium. Be sure to pick a basic excess you can afford to pay at short notice if you need to make a claim.
Pay upfront
Pay less for your contents insurance when you pay annually.
Save 10% on contents insurance!
Buy QBE Contents Insurance online today and you'll save 10%!

Six great unknown things about renters insurance
Renters are responsible for their own belongings at the property they're renting. Renter's insurance – also known as contents insurance – means you can make a claim for the costs to replace lost, stolen or damaged belongings or negligent damage to another person's property.

Does renters insurance cover that? 10 FAQs answered
Here are the answers to some of the most common things people want to know about renters or contents insurance and information about what is and isn't covered.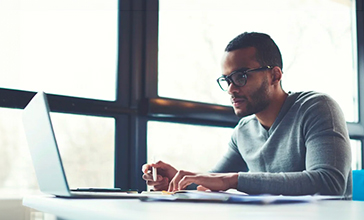 Contents insurance calculator
You can use the Home Contents Estimate Calculator to figure out roughly how much it would cost to replace your belongings with new items. By providing general information about your home the calculator can provide an estimated contents value and summary that you can further edit for a more detailed result if you wish.