Article
Bushfire warnings explained
Bushfires can happen at any time, although peak bushfire activity will vary according to weather patterns and geography.
Emergency services generally use three or four different types of warnings to keep local communities informed about the threat level from live bushfires.
Situations can change very quickly in a bushfire environment, so it's important to understand the different types of bushfire warnings you may see, according to the Queensland Fire and Emergency Services (QFES).
The levels of threat
Notification: There's an incident nearby and you may be affected by smoke.
Advice: A fire is in your area. You need to stay informed and monitor conditions in case the situation changes.
Watch and act: A fire is heading your way and may pose a threat to life and property. Follow the instructions in the warning, which will tell you to either prepare to leave or leave the area.
Emergency warning: This is the highest level of bushfire warning. You are in immediate danger and a fire will impact your area. Follow instructions given in the warning, which will tell you to either leave the area immediately or seek shelter.
How the alerts are communicated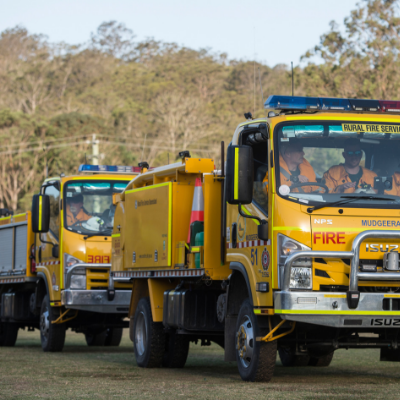 Where there is a risk from bush fire, Australia's local fire services, including the NSW Rural Fire Service uses Bush Fire Alerts to provide information to affected communities via radio, television and the internet, including their websites and social media sites such as Facebook and Twitter.
The purpose of the Bush fire alerts is to help communities make the right choices for their safety.
An alert will give information about the severity of the fire, its location and what you should do.
But alerts are not always given in the order outlined above. A fire may be at 'Watch and act' or 'Emergency warning' first, according to the NSW Rural Fire Service.
Some fires start and spread so quickly that there is no time for any warning at all.
For this reason, emergency services advise those at risk be prepared to put their Bushfire Survival Plans into action with little or no warning.
NSW Rural Fire Service Commissioner Shane Fitzsimmons urged homeowners to prepare for the upcoming fire season, noting warmer than average temperatures and below average rainfall are forecast for the coming months.
"Recent research has indicated that 67 per cent of people had some sort of plan of what to do in the event a fire threatens," he said.
"While it is encouraging that two thirds of people have discussed what they'll do, our research also shows that many people's plans are simple, and often not well thought through.
"We want people to ask themselves how fireproof is your plan? Have the conversation with your family about what you will do during a fire – including where you'll go, what you'll take and what you'll do with animals."
For information on making a bush fire survival plan, visit https://www.myfireplan.com.au/
Here you'll find resources to help you decide whether your family will leave early as well as a leave early checklist and what to do if it is too late to leave.
Leave early checklist
Outside
Turn off gas mains and/or bottle
Move flammable items away from the house
Block drainpipes with socks full of sand and fill gutters with water
Do not get on the roof to hose it down
Inside
Close doors, windows and vents
Fill baths, sinks, buckets and bins with water
Soak towels and rugs and lay them across external doorways
Move furniture away from windows
Before You Leave
Pack the items you wish to take with you, as identified in your Bush Fire Survival Plan
Secure your home by locking all doors and windows
If you live on a rural property, ensure you leave access gates unlocked to aid firefighters who may be required to access your property while you are not there
Confirm the location you are heading is still safe and away from the fire
Confirm your planned route is clear
Contact a relative or friend and tell them you are leaving and for where
Be sure to contact them again once you have arrived safely
Bushfire peak periods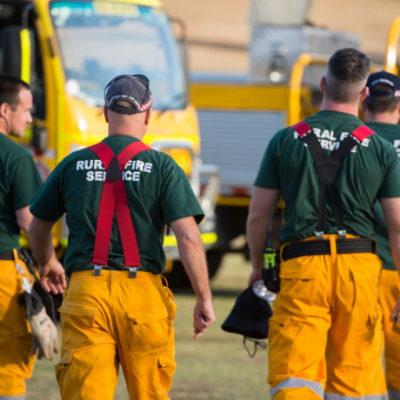 According to the Bureau of Meteorology, for northern Australia the peak bushfire period is during the dry season, which is generally throughout winter and spring.
In southern Australia the bushfire season peaks in summer and autumn. While these are traditional peaks of the bushfire season, local conditions can drive dangerous bushfire activity at any time.
But remember, bushfires can occur at any time so it's a good idea to review your bushfire plan at regular intervals.