Article
How to help protect your property from a bushfire
Being prepared is key when thinking about bushfires
Regular maintenance, having a plan, and ensuring you have appropriate insurance coverage is vital
Returning to a property after a bushfire should be done with extreme caution
Bushfires are a fact of life in Australia, and regardless of where you live, it's smart to be prepared.
The bushfires of 2019/2020 saw many areas that had never been affected by bushfires before suffer significant damage, so it's essential to treat a bushfire threat as a realistic one.
"You don't need to be on the doorstep of a national park for dangerous conditions," says Arron Mann, QBE's General Manager, Short Tail Claims.
"You might have lived in the same property for years and never had an event, but as we've seen in recent years, embers can get thrown five or ten kilometres and take hold in residential areas."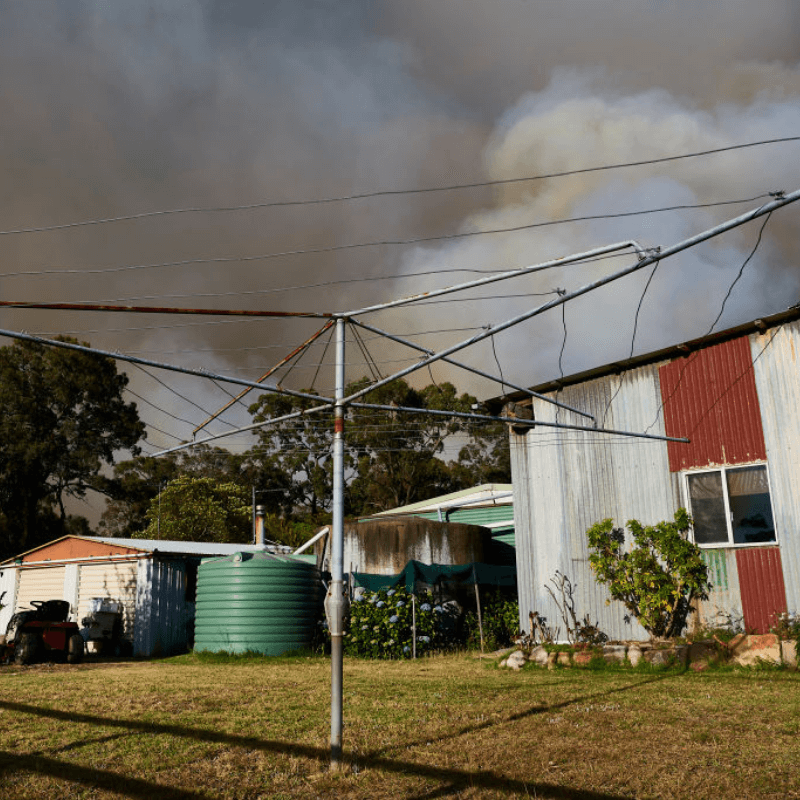 Maintenance is key to helping slow bushfire spread
Undertaking regular maintenance could help to reduce the potential damage to your home.
Proactive steps you can take include:
Regularly cleaning leaf and tree debris from gutters and chimneys
Keeping grass cut short, using pebbles rather than flammable mulch
Removing anything flammable from around the exterior of the house
Storing flammable liquids away from the house in flameproof containers
Cutting back overhanging tree branches
Sealing gaps in roofs to prevent embers from entering the roof cavity
You can also install diversion devices from your stormwater supply feed to your water tank, to prevent your water supply from being contaminated.
Make sure you have the right amount of insurance
Underinsurance – not having enough insurance cover to replace what you've lost – has been a problem for many people who've seen their homes damaged or destroyed by bushfires over recent years.1
Your home insurance will need to be enough to cover demolition and clearance, as well as the rebuild costs today – rather than the purchase price or the amount you owe on your mortgage.
You may have taken out your home and contents insurance when you bought your home – if that was more than a few years ago, it's important to review to ensure the sums insured are correct as at today's values.
It's also essential to check what you have covered.
"In a rural setting, you could have outbuildings – sheds and barns, for example – and many kilometres of fencing that people assume would be covered under a home policy, but they may not be," says Lee Thatcher, QBE's Repair Quality Manager.
The same considerations apply to car insurance. Do you have comprehensive or third party fire and theft cover for your car or other vehicles, and is the sum insured on your policy enough to replace them?
"It's so important to understand what you're covered for and then check the levels of your cover," says Thatcher.
Don't underestimate rebuild costs
Your home may have been destroyed, but at least you have enough insurance to cover the value of the house. However, the cost of demolishing and clearing the site before work begins can add up.
The presence of asbestos also increases the costs involved, along with the location and position of the property. Can the necessary vehicles and machinery access the property easily?
Also, rebuild costs may be higher than you think, based on the Bushfire Attack Level (BAL). The BAL categorises areas based on bushfire risk and determines required standards – meaning that if you live in a location deemed to be more at risk from a bushfire, you need to use materials that have a higher fire rating when building or rebuilding.
"The cost of using these higher-rated materials can increase the rebuild costs by tens of thousands of dollars," says Mann.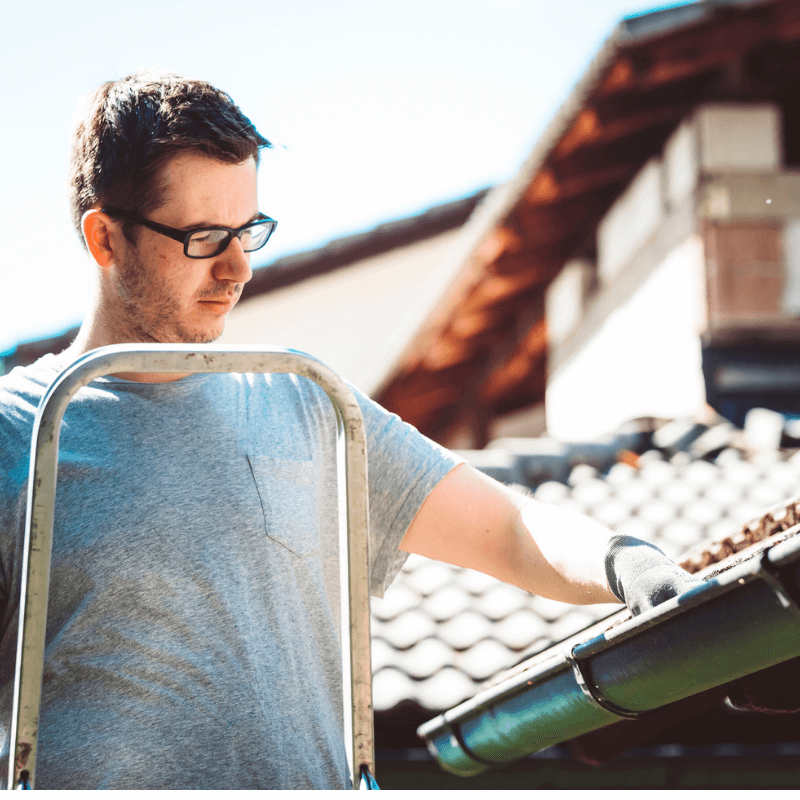 Prepare a bushfire management plan
It's important to have a bushfire plan – especially if you live in an area prone to bushfires. Download our checklist of things to do to prepare you and your property for a potential bushfire.
When talking about bushfire preparedness, your safety is the most important thing.
Monitor fire activity in your area via apps, and local news and alerts from your local Rural Fire Service. Ensure you have a bushfire plan that details when you'll leave, where you'll go and how you'll get there.
Downloadable bushfire plan templates are available from your state or territory's Rural Fire Service website: New South Wales, Queensland, Victoria, South Australia, Western Australia, Northern Territory, Australian Capital Territory, Tasmania.
Remember to include pets in that plan. Make sure they have name tags and you have carry cases, leads, food and water bowls close by.
Understand your trigger events and assign roles to each person in your household. Remember, bushfires are unpredictable and can move very quickly.
The safest option is to leave early. After all, homes and possessions can be replaced; human life can't be.
Returning to your property after a bushfire
How you handle the return to your home after a bushfire is critical for your safety. You need to also meet relevant emergency services requirements, which should set you up to move forward positively with your life.
It's a natural impulse to want to return home once a bushfire threat is over. However, fire authorities warn that it is critical to wait for the official 'all clear'. This information is available at evacuation centres in your area, and you can check radio, TV, or online for status updates for your area.
Once you do get the all-clear, make sure you're carrying plenty of water, plus a torch and radio. Have your mobile phone fully charged and tell someone where you're going. Wear protective clothing and heavy-soled shoes and take some thick rubber gloves and a face mask.
It's vital to approach your property with extreme caution. Infrastructure like roads, power lines, walls, bridges and footpaths may have been destroyed or damaged.
Burning debris, fallen branches and trees are also hazards, and emergency services may still be working in the area, so resist the urge to rush in and be aware of your surroundings.
The impact of first seeing your home after a bushfire can be a shock, so it's a good idea to take someone with you.
Your step-by-step checklist2
Don't enter the property unless the authorities have given you the go-ahead. If the cause of the fire is under investigation, you may need to be accompanied by a police officer or fire investigation officer. Access to your home will most likely be limited to adults because of safety concerns.
Look for hazards such as burning embers, live electricity, leaking gas, leaking septic tank or sewage.
Check to see if your power, phone, water, and gas are working. Don't switch on the power to anything that appears damaged.
Take plenty of photos, and be systematic in your photo coverage, start with the exterior and any other buildings on your property, then take photos of the interior and contents. Photos will assist with your insurance claim.
If your home is habitable, the Australian Red Cross advises following public health guidance for fire ash, particularly the risk of damaged asbestos. During clean up, wet down debris to minimise breathing in dust and proceed with caution.
If you suspect your water supply has been contaminated, don't drink it, clean your teeth with it or use it to wash your hands, dishes or food.
If you've lost power, you'll need to clear spoiled food from your fridge and discard any other supplies that have been exposed to heat, smoke or soot. "Make a list of the spoiled food and take your best guess on value – we don't need every detail to help process a claim," says Mann.
What if your home is unliveable due to bushfire damage?
If your home is unliveable due to bushfire damage, it's essential you call us, so we know your property has been impacted. Then once authorities have given us clearance to enter the area, we help you to safely secure your property.
WA Department of Fire and Emergency Services offers this advice: "You will need to take reasonable precautions to protect your home from the weather and potential theft or vandalism such as covering any holes in the roof or walls.
"You need to make sure any doors, windows or openings are secure and only approved access to the site is allowed. This can be done by locking and securing external doors and openings. If necessary, use plywood sheeting or install temporary fencing.
"Your insurance policy may cover you for temporary housing. If this is the case, Mann suggests, "If you can't return home because of damage or access issues, think about what accommodation and food requirements you need straight away.
"If it's going to be for the longer term, an apartment may be more functional than a hotel for you and your family. We can help you with this. State and federal governments may also provide cash assistance, up to a certain cap – so find out if you're eligible. And remember, any repairs made through an insurance claim have a guarantee for life."
Emotional support after a bushfire
Don't overlook the trauma of what you experience. Reach out to other people for comfort, try and reconnect with a routine, and take one day at a time. Contact Lifeline, the Australian Psychological Society, or your GP for a referral and ensure you and your loved ones get the support needed.
---
1 https://insurancecouncil.com.au/wp-content/uploads/2021/09/ICA008_CatastropheReport_6.5_FA1_online.pdf
2 https://www.rfs.nsw.gov.au/plan-and-prepare/prepare-your-property