Article
How to protect your home and check your cover before bushfire season
Imagine seeing a bushfire tear through your property, taking your home and possessions, only to discover you don't have enough insurance to cover the cost of replacing everything. Unfortunately, that scenario is one many victims of bushfires have encountered.
Research in Victoria estimates around only 46 per cent of people are adequately covered, while the Insurance Council of Australia's opening statement to the senate enquiry on the Black Summer bushfires identified non-insurance and underinsurance as a major issue.
"We never come out of any catastrophe thinking 'it was great that everyone had the right levels of insurance," says David Gow, QBE's Head of Property Claims. "You've got to check the levels of cover you have, and you've got to be fully insured for today, not five or ten years ago."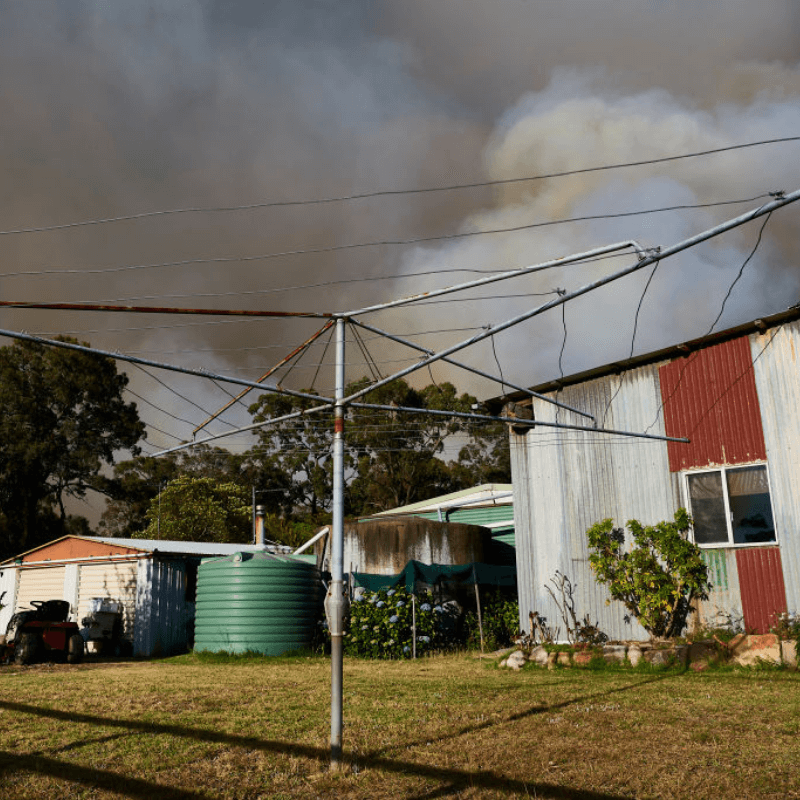 You may have taken out your home and contents insurance when you purchased your home – if that was more than a few years ago, it's important to review to ensure the sums insured are correct at today's value.
It's also essential to check what you actually have covered.
Use QBE's home insurance calculator to check your cover
"In a rural setting you could have outbuildings – sheds and barns, for example – and many kilometres of fencing that people assume would be covered under a home policy, but they may not be," says Lee Thatcher, QBE's Repair Quality Manager.
The same considerations apply for car insurance. Do you have Comprehensive or Third Party Theft and Fire cover for your care or other vehicles, and is the sum insured on your policy enough to replace them?
"It's so important to understand what you're covered for, and then check the levels of your cover."
Don't underestimate rebuild costs
Your home's been destroyed, but at least you have enough insurance to cover the value of the house. However, demolishing and clearing the site before work can begin will add up significantly.
The presence of asbestos also increases the costs involved, as can the geographic location and position of the property. Can the necessary vehicles and machinery access the property easily?
Also, rebuild costs may be higher than you think, based on the Bushfire Attack Level (BAL). The BAL categorises areas based on bushfire risk and determines required standards – meaning that if you live in a location deemed to be more at risk from a bushfire you need to use materials that have a higher fire rating when building or rebuilding.
"The cost of using these higher-rated materials can increase the rebuild costs by tens of thousands of dollars," says Gow.
Ensure you're maintaining your property
Regular maintenance of your property can be the difference between a bushfire rampaging through your home or not.
There are several proactive steps you can take, including:
Regularly cleaning leaf and tree debris from gutters and chimneys
Keeping your grass cut short, using rocks and pebbles rather than flammable mulch
Removing anything flammable from around the exterior of the house
Storing flammable liquids away from the house and in flameproof containers
Cutting back overhanging tree branches
Moving woodpiles away from the house
Sealing any gaps in roofs to prevent embers from entering the roof cavity.
It's also smart to install diversion devices from your stormwater supply feed to your water tank to prevent your water supply being contaminated, and have a back-up energy supply in case of a power outage.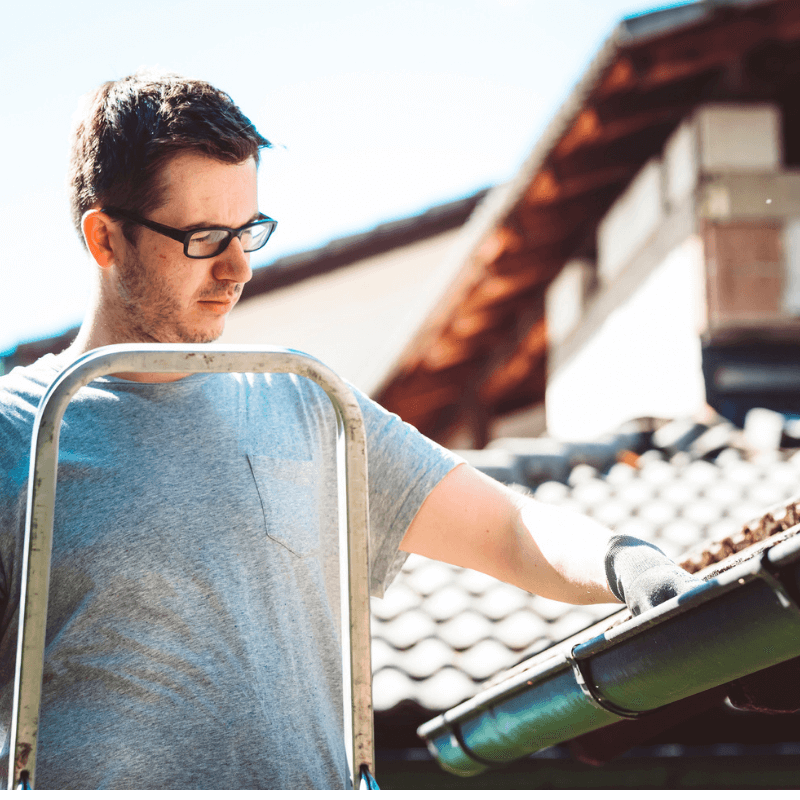 Avoid complacency!
Many people think, 'That's all interesting, but it'll never happen to me'.
The bad news is, it could.
Last summer, many places that had never been affected by bushfires before suffered significant damage, so it's essential to treat the bushfire threat as a realistic one.
"You don't need to be on the doorsteps of a National Park for significant and dangerous conditions," says Gow. "You might have lived in the same property for years and never had an event, but as we saw last summer, embers can get thrown five or ten kilometres and take hold in residential areas.
"You need to be prepared."
Know your plan
When talking about bushfire preparedness, however, it's always important to remember that your safety is the most important thing. Monitor fire activity in your area via apps, local news and alerts from your local Rural Fire Service. Ensure you have a bushfire plan , which details when you'll leave, where you'll go and how you'll get there. Downloadable templates are available from your State's Rural Fire Service website: New South Wales, Queensland, Victoria, South Australia, Western Australia, Northern Territory, Australian Capital Territory, Tasmania.
Remember to include any pets in that plan. Ensure they have name tags and you have carry cases, leads, food and water bowls close by.
Understand your trigger events and assign roles and responsibilities to each person in your household. Remember, bushfires are unpredictable and can move very quickly.
The safest option is to leave early. After all, homes and possessions can be replaced; human life can't be.
More information
Take a look at our Before bushfire season checklist for a simple list of steps you can take to prepare now.
Find out more about QBE's home and contents insurance